'Flight' Trailer: Robert Zemeckis And Denzel Washington Pull Out Of A Tailspin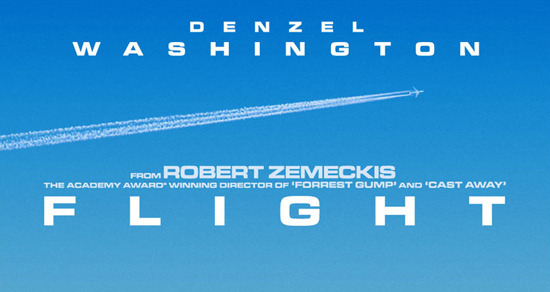 After years spent directing mo-capped animated films, Robert Zemeckis has returned to live-action with Flight. The film casts Denzel Washington as an airline captain who lands a plane that is about to crash, only to be forced to face his own demons as the investigation into the crash goes on.
This is a pretty thrilling trailer, as it intercuts moments from the crash and its aftermath with the fallout that takes place afterward. And Denzel's particular brand of cocky command is just right for a capable pilot. I hope this film pushes him out of the comfort zone he's been in for a while; the trailer suggests it might. It also seems to give a lot away, so we'll hope it is less revealing than it first appears.
Well, this trailer goes ahead and breaks the "only Martin Scorsese gets to use 'Gimme Shelter' rule," and enthusiastically. But I have to admit, this makes me want to see the film, if only for the 'crash averted' sequence. And for John Goodman's hair.
Apple has the trailer. Flight opens on November 2.
In this action-packed mystery thriller, Academy Award winner Denzel Washington stars as Whip Whitaker, a seasoned airline pilot who miraculously crash-lands his plane after a mid-air catastrophe, saving nearly every soul on board. After the crash, Whip is hailed as a hero, but as more is learned, more questions than answers arise as to who or what was really at fault, and what really happened on that plane?