Check Out The On-Set Mo-Cap Suit For Hulk In 'The Avengers'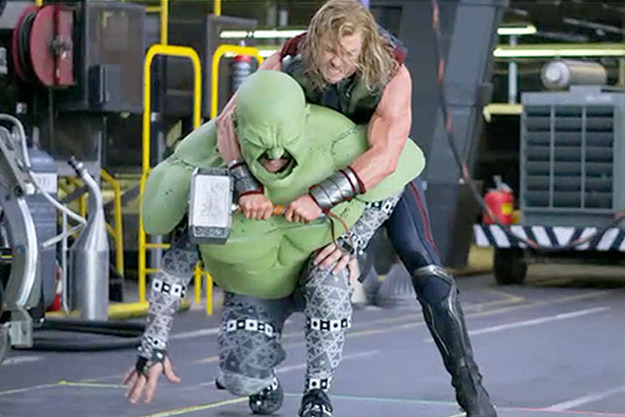 Look at those Hulk Hands! The Hulk was one of the standout aspects of The Avengers, and in part that was due to the performance from Mark Ruffalo, who played both Bruce Banner and his mocapped, angry green alter-ego. Part of that mo-cap process featured Ruffalo and stunt doubles wearing quite a good suit on set.
As you can see from the image above and the video that follows after the break, part of that suit was a molded replica of Hulk's chest and head, and then oversized fist replicas — all the better to give other actors something of appropriate size to interact with. Hopefully this is just a taste of the sort of stuff we can expect from the special features on the Blu-ray release that hits later this year.