New 'The Hobbit' Video Blog Gives Viewers A Full Studio Tour, And A Surprise Guest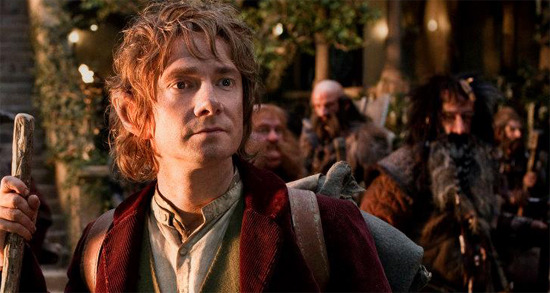 There's some lingering concern about Peter Jackson's The Hobbit: An Unexpected Journey, after the 48-frame per second footage was debuted to very mixed reaction at CinemaCon in April. But whatever anxiety we might have about the final appearance of the film can be set aside for a moment as we take a look at the latest production video blog from Jackson and his crew.
This time, the camera roams through Stone Street Studios in Miramar, NZ. We meet quite a few members of the cast and crew, with Luke Evans (Bard the Bowman) making an appearance, and a cameo from one returning cast member from The Lord of the Rings. The scale of The Hobbit remains impressive — it takes an army to build Middle-Earth.
Don't expect to see much spoilery stuff; there's a lot blurred out as the camera wanders through the art department. But there's enough to see here that the 14-minute trip feels like a short one.
Before we get to the video, there's also the news that the first Hobbit film will premiere in New Zealand on November 28 of this year, two weeks before the film's Dember 14 opening in the US. Now you know that, and we can get on to the studio tour with your guide, Peter Jackson:
[Facebook]