Nicolai Fuglsig's 'Halo 4' E3 2012 Trailer Imagines 'Halo' As A Live-Action Movie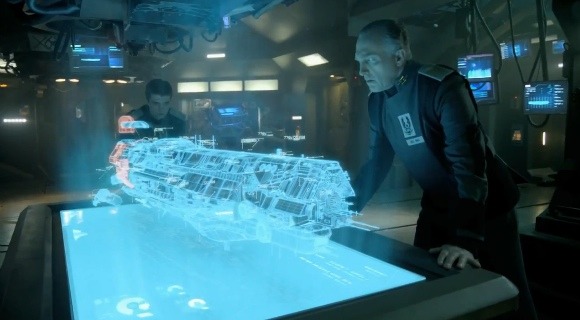 I'm not sure we'll ever get a live-action movie adaptation of Halo, but the advertising world has been doing a good job of showing us what it could look like. Neill Blomkamp (District 9) was the first to realize the game in live action in a short film which also served as a test for a Halo movie that never got made. Rupert Sanders (Snow White and The Huntsman) directed a spot for Halo 3 and more recently Halo 3: ODST. Israeli commercial director Noam Murro (Smart People) did some spots for Halo: Reach.
At E3 2012, Microsoft revealed a new must-see live-action Halo trailer for Halo 4 directed by Danish commercial director and former photo journalist Nicolai Fuglsig.
Fuglsig directed one of my favorite commercials of all time, the original Sony Bravia spot with the colored bouncy balls being dropped over the streets of San Francisco (if you've never seen it, watch it here). Fuglsig has a few feature films in development, inclusing a futuristic sci-fi take on Robin Hood at Atlas Entertainment, A CIA Action Drama named Horse Soldiers for Jerry Bruckheimer, an Arnold Schwarzenegger action film titled Captive, and a project called Brass Monkey.
The new Halo 4 trailer introduces the marines of the UNSC Infinity to the popular game series. The two-and-a-half-minute trailer is titled "The Commissioning" and was created out of McCann Erickson agency twofifteenmccann and 343 Industries. The music was scored by Neil Davidge, of the band Massive Attack, who also created the music for the Halo 4 game. Mark Rolston, the actor who provides the voice of Captain Del Rio in the game, even appears in the trailer as his live-action counterpart.