'The Break-Up' Screenwriter To Rewrite New Line's 'Police Academy' Reboot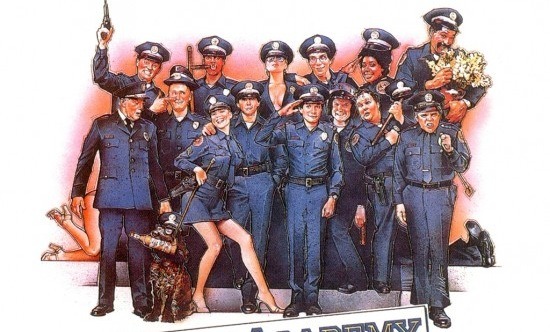 Like so many other properties from our childhoods, Police Academy is roaring back to life in the form of a brand-new reboot. The project got set up at New Line since 2010, and has since acquired a director in the form of Scott Zabielski (Tosh.0). Now it's also about to pick up a fresh draft of the screenplay, courtesy of The Break-Up writer Jeremy Garelick. More details after the jump.
Garelick will be rewriting a previous draft of Police Academy by David Diamond and David Weissman, whose joint resume includes The Family Man, When in Rome, and Old Dogs. Not such a promising start, but maybe Garelick can improve on it. In addition to co-writing the flawed but underrated The Break-Up, Garelick has also done extensive rewrite work on The Hangover and is now taking a pass at Universal's Sick Day.
Zabielski is making his cinematic debut on Police Academy after building a background in TV directing, including the Comedy Central series Tosh.0. Interestingly, Zabielski has actual police experience, having attended LA's academy and served as a reserve officer in West Hollywood, so perhaps he'll slip some of his real-world knowledge into the film.
Like the original, the new Police Academy will center around a group of bumbling police recruits. Beyond that, though, we don't know exactly what to expect. Zabielski and Garelick are both new enough to features that we don't have a good sense of their talents. It's not exactly like the existing Police Academy movies are unassailable comedy classics, so who knows — maybe they'll actually end up improving on the source material.