Jon Favreau Front Runner To Direct 'Jersey Boys'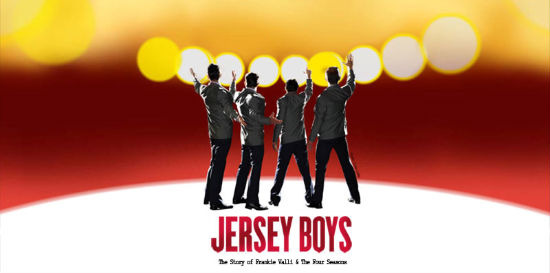 After Cowboys & Aliens, Jon Favreau went back to acting for a bit and produced a tiny film called The Avengers, all while developing a movie we've been excited about since its announcement: Disney's Magic Kingdom. It seems as if that film might be on hold, though, as Favreau has now emerged as the front runner to direct the film adaptation of the Broadway smash hit Jersey Boys: The Story of Frankie Valli & The Four Seasons. The musical turned film tells the rags to riches story of the music legends responsible for classic songs Oh What A Night, Big Girls Don't Cry, Rag Doll, Sherry, and Can't Take My Eyes Off of You.
John Logan (Hugo, Skyfall, Lincoln) has been working on the script. Read more after the jump.Variety first reported this news which, I think, comes as a shock to many of us. I for one assumed after Favreau left the Iron Man series and finished Cowboys, he'd next direct Magic Kingdom, which is a sort of Night at the Museum take on Disneyland where the whole park comes to life at night. Michael Chabon is writing that script and Favreau had been tweeting about late night trips to Disney for research.
Now Jersey Boys comes along which, to be fair, is a pretty good pairing for the Queens-born director. He'd bring a glossy authenticity to the film that it needs, and his use of music – as evident in Made, Swingers, Elf and Iron Man to some extent – is certainly solid. It's just a little disappointing that this epic Disney film seems to be on hold.
Jersey Boys will be produced by GK Films and distributed by Sony. Here's a little excerpt on the show I wrote a while back :
Jersey Boys is one of the most successful shows still running on Broadway. It opened in 2005 and has sold over $1 billion in tickets not only in New York, but all over the world. The show's success is partially because of its relatable, inspiring story of working hard and fulfilling your dreams but more so because it's the rare musical where almost everyone who sees it knows all the songs before stepping in to the theater.
Do you think Favreau is a good match for this? What's happening with Magic Kingdom?