Will Forte Says A MacGruber Sequel Will Be Scripted, At Least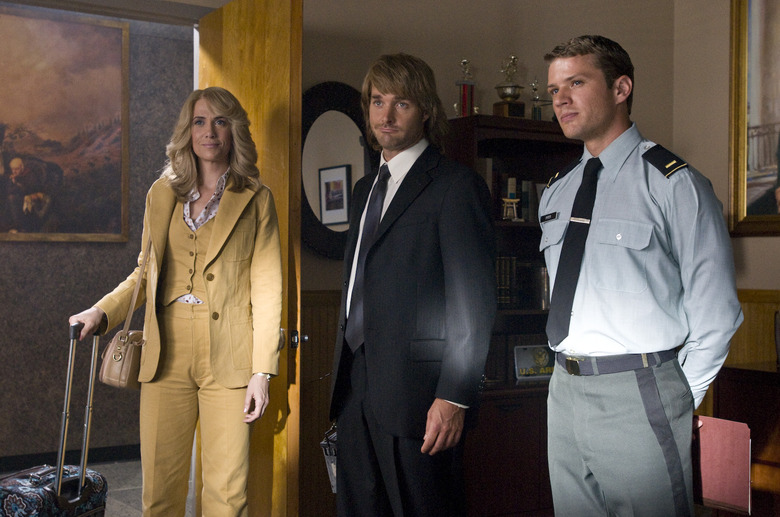 Is it still possible to surprise an actor about the popularity of one of their films? It seems unlikely, when anyone can set up a Google alert to be notified when conversation is happening about any topic, but maybe Will Forte has better things to do than sit around reading what people say about MacGruber.
The 2010 SNL to bigscreen film was a financial disappointment, but MacGruber has a loyal fanbase, whether Forte knows it or not. That fanbase wouldn't mind a sequel, and when asked about the chances for another film, Forte told AICN over the weekend, "we're proud of it, and we jokingly talk about the sequel all the time. But I don't think anybody in their right mind would give us any money for it."
Given a chance to follow up on that statement, Forte says that he didn't expect to be asked about MacGruber at all, and that the comment above was partially uttered out of surprise. And while a sequel isn't necessarily happening, he plans to write one regardless.
Forte spoke to Crave Online, and explained his comment about a MacGruber sequel:
I wasn't prepared to answer anything about Macgruber 2 when I was talking to everybody on Saturday. I guess the best way to put it is the probability of us writing a Macgruber 2 script in the next six months is 100%. The probability of somebody giving us money to make that script is somewhat less than 100%. We would do it if someone were to let us do it.
That's probably the best way for a film like this to be written. That is, free of any expectations or responsibilities to studio execs or anyone else. If he and director Jorma Taccone can make themselves happy with a script, maybe, somehow, it will attract a bit of funding. I wouldn't hold your breath, but if they want to write it, we'll keep hoping that beancounters will agree to make the thing.