Christopher Nolan Won't Make A Howard Hughes Film, But He Still Wants To Direct A Bond Movie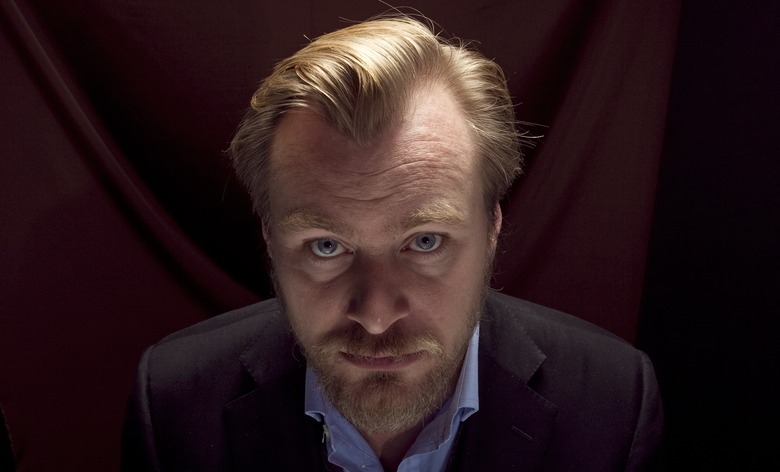 A few directors have wanted to make films about Howard Hughes, even after Martin Scorsese made The Aviator. One man is Warren Beatty, whose latest film is about the bizarre and powerful aviation mogul. Another has been Christopher Nolan, and while Nolan has focused his energies in other ways in the past few years, fans have hoped he might get around to the Hughes film he once spoke of making.
Now it seems like Nolan is giving up that idea, having put his Hughes interests into the Bruce Wayne character in Batman. But he does still want to tackle another classic, powerful figure: James Bond.
With The Dark Knight Rises hitting theaters next month, it's time to start wondering what Christopher Nolan will do next. He'll walk into August 2012 free of Batman and very likely with another gigantic success — his third in a row — decorating his resume. In other words, Nolan will probably be able to do just about whatever he wants. Because the director is famously tight-lipped, we have very little idea what that might be.
One possibility has seemed to be a Howard Hughes movie. But the director tells Empire (via the Playlist) that Bruce Wayne became his Hughes, saying "Luckily I managed to find another wealthy, quirky character who's orphaned at a young age."
That leaves us with almost nothing when it comes to Nolan's future. But he does say that he was serious about making a James Bond film, a desire he voiced back in 2010.
As cool as a Christopher Nolan Bond movie might be, it seems as unlikely as the Quentin Tarantino version of Casino Royale always was. Bond controllers EON Productions have their way of doing things, and Nolan has his way of doing things, and it seems unlikely that those two methodologies would go hand in hand.
Nolan does tell Empire that he met with producers about Bond, but that any film with his name on it "would have to be the right situation and the right time in their cycle of things." Precisely what "the right situation" is can be open to question, but since part of Nolan's working method is exerting total control, he might want to cast his own Bond. Given how much effort EON puts into choosing and marketing their Bond, that could be the one and only stumbling block that matters.