AMC Theaters To Host Christopher Nolan 'Dark Knight' Marathon July 19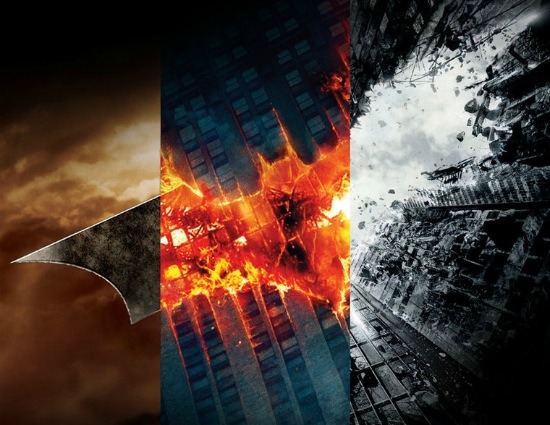 Hey, did you know The Dark Knight Rises, the epic conclusion to Christopher Nolan's Batman Trilogy, is coming out July 20? Of course you did. You're probably got the Blu-rays of Batman Begins and The Dark Knight all lined up to rewatch in anticipation of the event. However, don't jump the gun on the home viewing just yet. AMC Theaters has just announced they'll be re-screening both those films on July 19 leading up to the midnight screening of The Dark Knight Rises on July 20. Tickets go on sale June 11. Read more after the jump.
Tickets for the marathon (as well as all screenings of Dark Knight Rises) go on sale at noon EST June 11 and you can find more info at their official site.
I would do this in a heartbeat, but I really hope this happens on some IMAX screens too. That's obviously Christopher Nolan's preferred vision of The Dark Knight and The Dark Knight Rises. If the midnight IMAX screenings are already sold out, however, this seems like a good secondary option.
Also, be ready for a long marathon, as rumor has it Rises is 2 hours and 45 minutes.
How are you going to see The Dark Knight Rises first?
Source: CBM