'The Perks Of Being A Wallflower' Trailer - Hermione Granger Welcomes Percy Jackson To The Island Of Misfit Toys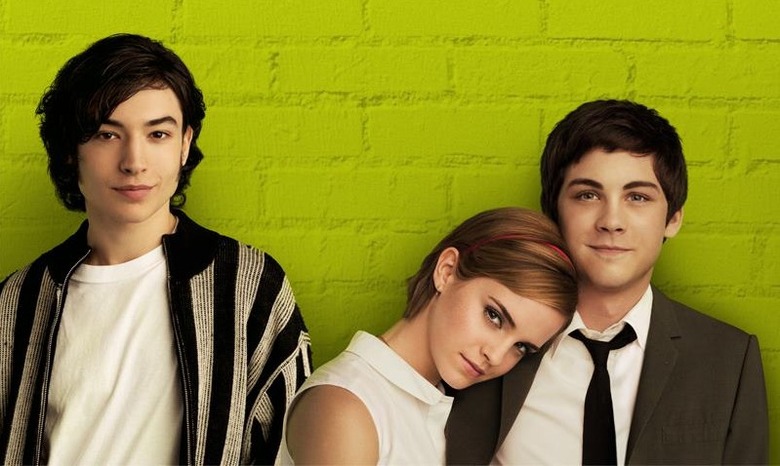 It's a little surprising to me that it's taken this long for Stephen Chbosky's The Perks of Being a Wallflower to get made into a film. Since its publication in 1999, the novel has become a classic of YA literature, one that nearly everyone seems to have read and loved, or at least heard really good things about. But maybe Chbosky was waiting to make sure that the movie version got it just right — the author has actually taken matters into his own hands by writing and directing the feature adaptation of his own book.
Logan Lerman stars as titular wallflower Charlie, a troubled loner whose life is upended in a good way when he befriends Patrick (Ezra Miller) and Sam (an American-accented Emma Watson). Paul Rudd, Nina Dobrev, and Mae Whitman (her?) appear as well. Watch the first trailer after the jump.
[via MTV]
Well, it looks pretty faithful to the book, which makes sense since the source of the source material brought it to life himself. But on its own, I'm not sure this really stands out against the five million or so outsider coming-of-age movies that get churned out each year.
One thing working in its favor is the relatively high-profile casting. Miller's just coming off of Lynne Ramsay's well regarded We Need to Talk About Kevin, and Lerman's on his way up as well with recent roles in The Three Musketeers and the Percy Jackson franchise. And Watson, of course, is already a big star thanks to all those Harry Potter movies. The Perks of Being a Wallflower marks her first major post-Potter role, and her character Sam is definitely no Hermione Granger, so it'll be interesting to see how she acquits herself.
The Perks of Being a Wallflower is scheduled to open, appropriately enough, on September 14 — right at the start of the school year.