New 'The Dark Knight Rises' MTV Awards Trailer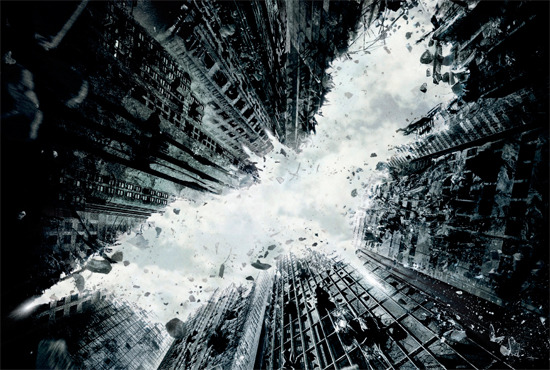 If you're holding fast for the mid-summer release of Christopher Nolan's third Batman film before watching any more footage from The Dark Knight Rises, I applaud your effort. For everyone else who has given in, here's the 90-second trailer shown tonight at the MTV Movie Awards. It features quite a lot of new footage, including a good bit of Selena Kyle (Anne Hathaway) and a few good new shots of Joseph Gordon Levitt's character and Tom Hardy's villainous Bane.
I expect this will lead to even more conversation about just what role JGL's character has in the film, and how it relates to the original comic book storylines featuring Bane. I won't go into more detail here so as to not spoil anything (note: I would be guessing just as much as anyone else at this point) but I expect the comments will end up full of good, informed speculation.
Here's the MTV footage, via ComingSoon:
[This has been pulled at the request of Warner Bros.]
As a bonus, here's the latest TV spot for the film, which aired during the awards. (Which we've realized isn't actually a new spot, but we've left it in for those who haven't seen it and might be curious.)
The Dark Knight Rises opens on July 20. And when you get to see it then, or at midnight the night before, it looks like the film will run 2 hours and 45 minutes. That's according to AMC Theaters via Collider; the chain will be doing a Nolan Batman marathon leading up to the midnight shows of The Dark Knight Rises on July 19, and we'll have more info on that program as it becomes available.