Disney Chooses Successful Warner Bros. Chief Alan Horn As New Studio Chairman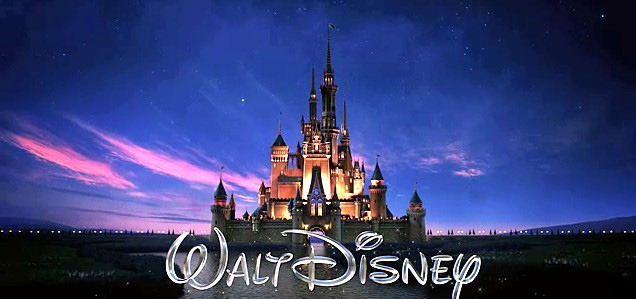 Disney's search for a new exec to replace the fired chairman Rich Ross has come to an end today. Alan Horn, the former president and chief operating officer at Warner Bros., is the new chairman of Disney's motion picture studio.
Variety has the initial report.
Horn started in TV, was a founder of Castle Rock Entertainment, was at Fox in different positions for years, before leading Warner Bros. for twelve years.
Under his stewardship Warners flourished with big hits like the Harry Potter films, and Christopher Nolan's Batman movies. A New York Times profile on the exec, dated March 11, 2011, said Horn was being "squeezed out of the studio to make room for a new generation of managers." In that same piece, there's the sense that Horn was being pushed out of WB by a corporate culture that is at odds with how Hollywood has traditionally worked. The article points to the fact that, of all the major studios, Disney is the only one that is based solely in Hollywood.
The short version, without knowing too much about how Horn will fit into his new environment, is that this could be a very good move for Disney.
Here's the company PR line:
Bob Iger, Chairman and CEO of The Walt Disney Company, announced today that Alan Horn has been named Chairman of The Walt Disney Studios effective June 11. Horn will oversee worldwide operations for The Walt Disney Studios including production, distribution and marketing for live-action and animated films from Disney, Pixar and Marvel, as well as marketing and distribution for DreamWorks Studios films released under the Touchstone Pictures banner. Disney's music and theatrical divisions will also report to Horn.
Horn has been a prominent figure in the film and television industry overseeing creative executive teams responsible for some of the world's most successful entertainment properties including the Harry Potter film franchise and the hit television series Seinfeld among others.
"Alan not only has an incredible wealth of knowledge and experience in the business, he has a true appreciation of moviemaking as both an art and a business," said Iger. "He's earned the respect of the industry for driving tremendous, sustained creative and financial success, and is also known and admired for his impeccable taste and integrity. He brings all of this to his new role leading our studio group, and I truly look forward to working with him.""I'm incredibly excited about joining The Walt Disney Company, one of the most iconic and beloved entertainment companies in the world," said Horn. "I love the motion picture business and look forward to making a contribution as part of Bob Iger's team working closely with the dedicated and talented group at the studio."
Horn was most recently President and COO of Warner Bros. Entertainment where he had oversight of the Studios' theatrical and home entertainment operations, including the Warner Bros. Pictures Group, Warner Premiere (direct-to-platform production), Warner Bros. Theatrical Ventures (live stage) and Warner Home Video. During his 12 year tenure, Warner Bros. Studios was the global box office leader seven times.
Among the numerous critically acclaimed films and box office hits released during his tenure are all eight films in the Harry Potter series, The Dark Knight, Charlie and the Chocolate Factory, Happy Feet, Sherlock Holmes, The Departed, Batman Begins, Million Dollar Baby, the second and third Matrix films and the Ocean's Eleven trilogy. Horn is also an executive producer of The Hobbit: An Unexpected Journey.
Before joining Warner Bros., Horn co-founded Castle Rock Entertainment where he served as Chairman and Chief Executive Officer. He oversaw the creation of many critically acclaimed and beloved films including Best Picture Oscar nominees A Few Good Men, The Shawshank Redemption and The Green Mile as well as When Harry Met Sally, City Slickers, In the Line of Fire and the most successful show in television history, Seinfeld. Horn has also served as President and Chief Operating Officer of Twentieth Century Fox Film Corporation and was Chairman and CEO of Embassy Communications.
He is a member of the Academy of Motion Picture Arts and Sciences, the Academy of Television Arts and Sciences, the American Film Institute and the Museum of Broadcasting. He serves on the Board of Directors of the American Film Institute; as a Vice Chairman of the Natural Resources Defense Council (NRDC); is a co-founder of the Environmental Media Association (EMA); on the Board of Trustees for the Autry National Center in Los Angeles; and on the board of Harvard-Westlake School.
Horn received his MBA from Harvard Business School and served as a captain in the U.S. Air Force.