Ridley Scott May Finally Have A Western Ready; Talks Also About 'Monopoly' And Failed Development 'Tripoli'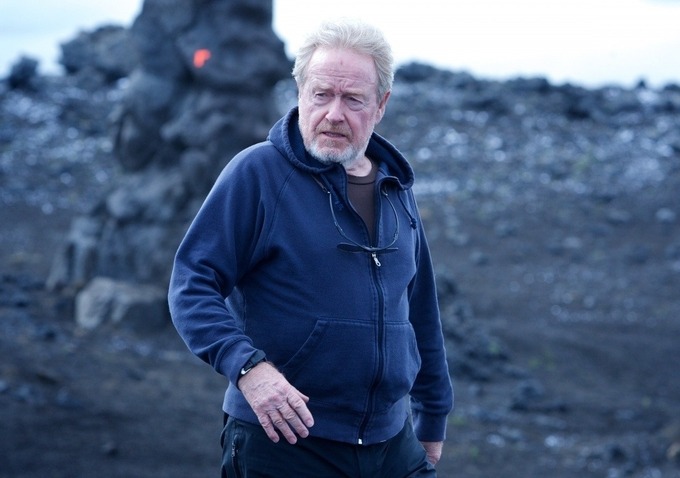 Ridley Scott develops a lot of films. Or, more specifically, he is far more hands-on in developing films than many other directors. As a former art director and a capable designer, he is intimately involved in all stages of development: breaking the story, fashioning the script, and creating the world as it is both depicted and implied by the film in question. Or, as he recently said, "I develop everything. I do. I learned that a long time ago. It's never going to land on your desk, you have to come up with what you want to do." Doing all that takes a while, and so he's got many things on his plate.
For some time Scott was attached to a film version of the Cormac McCarthy novel Blood Meridian, and he's now prepping to make The Counselor, another McCarthy-penned story. But The Counselor evidently hasn't scratched his itch to make a full-on western.
In the same interview referenced above, Scott said that after years of working he's finally got a western story ready to go. He also talked about developments on Monopoly, Brave New World, announced back in 2009, and why his film Tripoli never happened.
In an interview this week during the Prometheus press event, Scott told Peter Sciretta and a few other participants,
I develop everything. I do. I learned that a long time ago. It's never going to land on your desk, you have to come up with what you want to do with the story and I think sometimes it can take two or three years. I want to do a western really badly and I think I've got a western this morning, finally after two and a half years of talking and writing and talking and... I think I have it, which is kind of interesting.
Asked about other projects, Scott said that Blade Runner is in progress, and offered this additional info on other films,
Monopoly's first pass is written... I don't know what to do with Brave New World. It's tough. I think Brave New World in a funny kind of way was good in nineteen thirty-eight, because it had a very interesting revolutionary idea. It came shortly before or after George Orwell, roughly the same time. When you re-analyze it, maybe it should stay as a book. I don't know. We tried to get it...
Finally, there's Tripoli, a film that Scott was developing based on a spec script by William Monahan (The Departed). That started in 2001, but never happened, much to the chagrin of fans who wanted more historical fiction from Scott. (Granted, the failed development did lead to Kingdom of Heaven.) The film was described at the time as the "true story of William Eaton, an American who helped the rightful heir to the throne of Tripoli (now Libya) lead an overthrow of a corrupt ruler who was oppressing the population in the early 1800s."
This week, Scott explained the failed development, and talked about the film that never was:
Tripoli is great. It didn't happen because of a personal thing. I felt somebody wasn't well, so I couldn't do it and I stopped, but Tripoli is great, because it's about Thomas Jefferson and guy called William Eaton. William Eaton was a despot who was actually... He worked on the edge of the political arena in three states.
The United States then was three states and Thomas Jefferson spent his entire treasury or $11m dollars (which is approximately a third of the price of the homes of half the people I know in Hollywood)... he bought [land] from St. Louis to the coast, from Napoleon Bonaparte. Napoleon needed to cash to go to Moscow. Big mistake.
And then William Eaton goes out to the coast, where there's a pasha of Tripoli who is a mother-fucking despot and gangster who was actually kidnapping and taking American frigates and crews. America only had three war ships, but there were a lot of commercial vehicles in that area...
[The pasha] was taking crews and putting them as slaves and taking them above deck and keeping them for ransom. So William Eaton said "Enough of this shit." He went out there personally and started to create his personal war against the pasha and the pasha was the pretender. His brother was a Muslim.... They were all Muslim, but the brother had fled to Egypt and Eaton went to Egpyt and personally talked him into coming back. It's a good story.
Reading that quote helps if you can picture Scott's intently rambling style of discourse, but even in that slightly fractured account there's clearly an interesting tale.