Robert De Niro And Sylvester Stallone Head Back Into The Ring For Geriatric Boxing Comedy 'Grudge Match'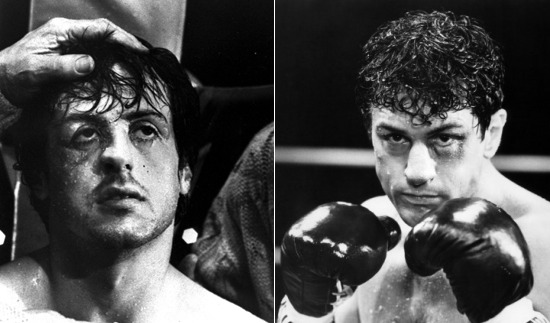 A couple of years ago, around the time that Peter Segal (Get Smart) signed on to direct Warner Bros.' boxing pic Grudge Match, rumors began spreading that Robert De Niro and Sylvester Stallone were circling the project. Without a reliable source, however, it seemed like it could just be unsubstantiated chatter from fans eager to see Rocky Balboa and Raging Bull's Jake La Motta face off.
But what do you know — sometimes what sounds like fantasy-casting actually does turn out to be true. According to more reliable recent reports, De Niro and Stallone really are in talks to star. More details after the jump.
I can't think of anyone better than the men who embodied two of movie boxing's greatest icons to play aging fighters eager for another round. I just hope the comedy itself will live up to its fantastic casting and fun premise. Kelleher's past credits include TV's In Living Color and The Arsenio Hall Show, but his one and only previous feature is the forgotten Sinbad comedy First Kid. Segal's resume consists mostly of middling, unmemorable comedies like Anger Management and 50 First Dates, with 2008's Get Smart as his most recent directorial effort.
Though De Niro drew critical praise for his dramatic turn in this spring's Being Flynn, not all of his project choices as of late (e.g., New Year's Eve, Little Fockers) have been so inspired. Fortunately, he's got some more intriguing titles coming up, including David O. Russell's The Silver Linings Playbook and Sean Penn's The Comedian. Stallone's next appearance will be in this summer's The Expendables 2, and he has Bullet to the Head and The Tomb due out in 2013.