'Tinker Tailor Soldier Spy' Director Tomas Alfredson Options 'The Brothers Lionheart'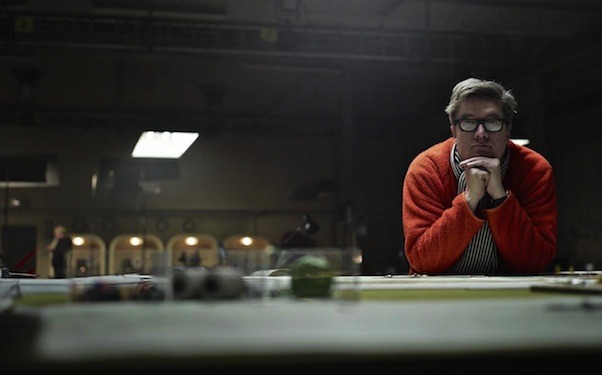 Tomas Alfredson has made two very specific sort of films in a row: the period-piece adaptations Let the Right One In and Tinker Tailor Soldier Spy. But in the wake of the release of Tinker, we haven't heard much about what the director will do next. He was mentioned as a possible option for Catching Fire, though that always seemed like a longshot, and has a couple other films in some stage of development.
At Cannes this year, however, it came out that Alfredson has also bought the screen rights to Astrid Lindgren's book The Brothers Lionheart, and is planning a film. Whether as producer or director is unknown, but Let the Right One In screenwriter John Ajvide Lindqvist is adapting the script.
ScreenDaily has the news, and as the Playlist points out, this book has been adapted to film before, when Olle Hellborn filmed it in 1977. See that trailer below, after which is the recap of the book.
There's no one Karl Lion loves more than his older brother, Jonathan, who is brave, strong, and handsome – everything Karl believes he is not. Karl never wants to be parted from him. But Karl is sick, and knows he's going to die. To comfort him, Jonathan tells him stories of Nangiyala, the wonderful place he'll be going to when he dies, and where he will wait until Jonathan is ready to join him there. Then the unthinkable happens ...Jonathan is killed in an accident. Heartbroken, Karl longs for the day he'll be reunited with his brother. When the time comes, he finds Nangiyala just as wonderful as he'd imagined. However, Nangiyala is under threat. A cruel tyrant is determined to claim it as his own, and at his command is a terrible beast that is feared throughout the land. Karl must summon all of his courage to help his brother prepare for the battle that lies ahead.