Character Art From 'Wreck-It Ralph'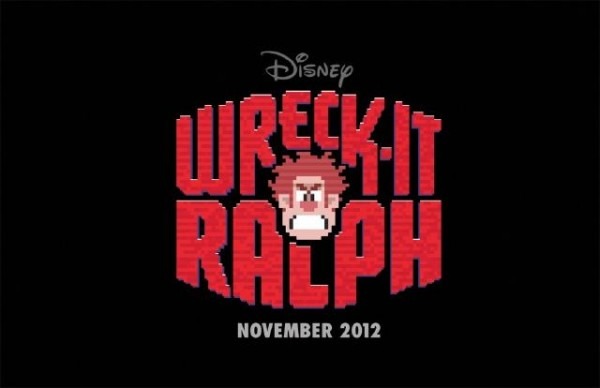 Since Disney's D23 Expo in 2011, Wreck-It Ralph has been one of our most anticipated films. The Disney Animation Studios production is an ode to old school video games as the bad guy in a popular game gets fed up with his lot in life and escapes to other machines in the arcade. That character, Ralph of the title, will encounter all kinds of classic characters you know and be voiced throgh the vocal stylings of John C. Reilly.
Up until now, all we'd seen of the film is some concept art and a teaser poster that showed what Ralph looked like in 8-bit form. Now, one site has found both an image of Ralph from the movie, and another showing his love interest, Vanellope von Schweetz, voiced by Sarah Silverman. Check them out after the jump.
Both of these images are from the Dutch Site Animatie, who also claim the film's first teaser trailer will be released very soon. (You'd think attached to Brave.)
Edit: Disney almost-kindly asked us to remove the character reference sheet featuring the love interest, and we have done so.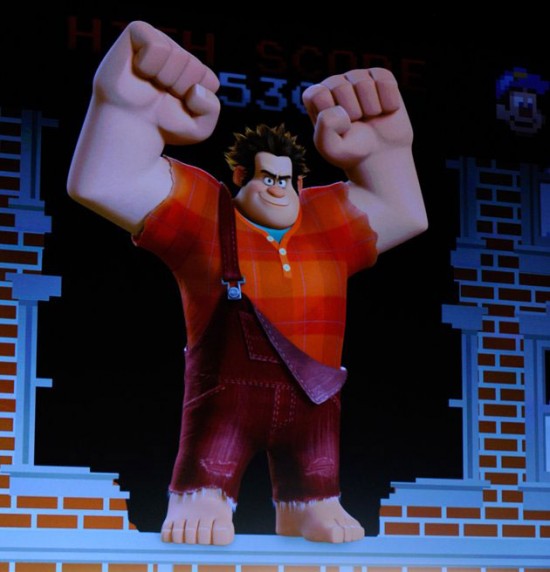 Obviously, that's Ralph on the left, busting out of some structure in Fix It Felix Jr., the game he's the bad guy in. The second image probably isn't from the film itself, just character designs from the game Sugar Rush, which Vanellope is a character in. The images of Ralph on that page suggest that's what he'll look like when he goes into that game.
Wreck-It Ralph opens November 2 and is directed by Rich Moore. Here's the official plot description:
Wreck-It Ralph (voice of Reilly) longs to be as beloved as his game's perfect Good Guy, Fix-It Felix (voice of McBrayer). Problem is, nobody loves a Bad Guy. But they do love heroes... so when a modern, first-person shooter game arrives featuring tough-as-nails Sergeant Calhoun (voice of Lynch), Ralph sees it as his ticket to heroism and happiness. He sneaks into the game with a simple plan—win a medal—but soon wrecks everything, and accidentally unleashes a deadly enemy that threatens every game in the arcade. Ralph's only hope? Vanellope von Schweetz (voice of Silverman), a young troublemaking "glitch" from a candy-coated cart racing game who might just be the one to teach Ralph what it means to be a Good Guy. But will he realize he is good enough to become a hero before it's "Game Over" for the entire arcade?