Early Buzz: David Cronenberg's 'Cosmopolis' Starring Robert Pattinson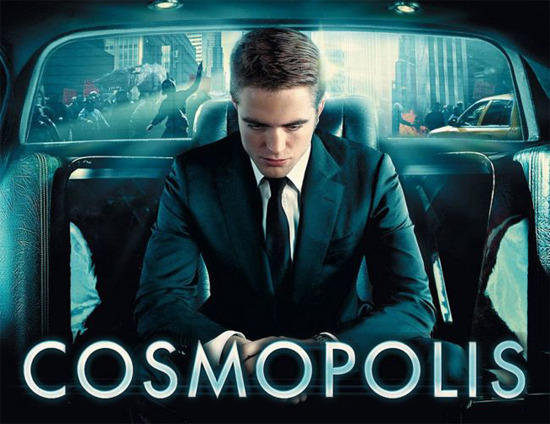 A bunch of huge movies have been showing at Cannes this year and the latest is David Cronenberg's Cosmopolis starring everyone's favorite sparkling vampire, Robert Pattinson. Based on a novella by Don Delillo, the film centers on a 28-year-old billionaire's 24 hour trip across Manhattan to get a haircut as his entire fortune crumbles with each passing second. This is Cronenberg, though, so of course it's not a movie about bad traffic. Wild happenings are a foot here including characters played by Juliette Binoche, Paul Giamatti, Mathieu Almaric, and Jay Baruchel.
But is it any good? After the jump, we've grabbed some quotes and tweets from the Cannes press corps that attempts to answer if Cronenberg is back in prime form or not. Read them after the jump.
I must first thank Movies.com and Thompson on Hollywood who did a lot of leg work here. They culling a lot of these reviews.
First, a few tweets from people you likely follow:
Cannes Review: David Cronenberg's 'Cosmopolis' Is Both An Excellent Adaptation & A Rich, Complex Character Study dlvr.it/1clyn6

— ThePlaylist (@ThePlaylist) May 25, 2012
Cosmopolis – Intriguing, contemplative look at how money corrupts this world. Philosophical, overlong, meh. Pattinson still wooden. #Cannes

— Alex Billington (@firstshowing) May 25, 2012
COSMOPOLIS: A surreal capitalist comedy of how the titans who build the world are small, broken people. Rapid-fire dialogue, w/ bullet holes

— James Rocchi (@jamesrocchi) May 25, 2012
And here are some quotes from other reviews:
Eric Vespe of Ain't It Cool News:
Cosmopolis has a lot on its mind and it's difficult to process after just one viewing. This wasn't a film I left the theater in love with... it was one I had to mull over. I explored my feelings on this film while writing this review more than I typically do. The more distance I get from the movie, the more I like it. I've talked with a few people who didn't like it much and I understand that. Cronenberg doesn't flinch from going whole-hog into an offbeat story, not caring if he alienates some of his audience along the way.
Justin Chang of Variety:
While commercial reach will be limited to the more adventurous end of the specialty market, Robert Pattinson's excellent performance reps an indispensable asset.
Todd McCarthy of The Hollywood Reporter:
Lifeless, stagey and lacking a palpable subversive pulse despite the ready opportunities offered by the material, this stillborn adaptation of Don DeLillo's novel initially will attract some Robert Pattinson fans but will be widely met with audience indifference.
Damon Wise of Empire:
Somehow David Cronenberg's Cosmopolis articulates everything I think about post-financial crisis capitalism, ie, the world today. It goes without saying that it is weird, but even from the director of eXistenZ and Videodrome it is bizarre, with the mannered, affected performances of the former and the outsider characters of the latter. It doesn't quite fit with the early body-horror movies but there is, like A Dangerous Method, a viral metaphor at play here, and this time the virus is not free thought but the free economy.
Jeff Wells of Hollywood Elsewhere:
It's too familiar, too regimented, too claustropobic, too obvious. Yes, you're constantly aware of Cronenberg's fierce behind-the-camera talent, his determination to stay with his apparently quite faithful screenplay of DeLillo's book and to not cop out by making a film about how Packer used to be human but is now an alien although there might be a way out. That's not the Cronenberg way. He gives it to you his way, and you just have to sit there and take it.
There are a ton of other reviews linked at those two places above but it seems while some people liked the film and others hated it, everyone agrees it's super heady and right in that Cronenberg wheelhouse.
Cosmopolis does not yet have a U.S. release date but I expect that to change fairly quickly.