VOTD: All Star Voice Actors Live Read 'Star Wars'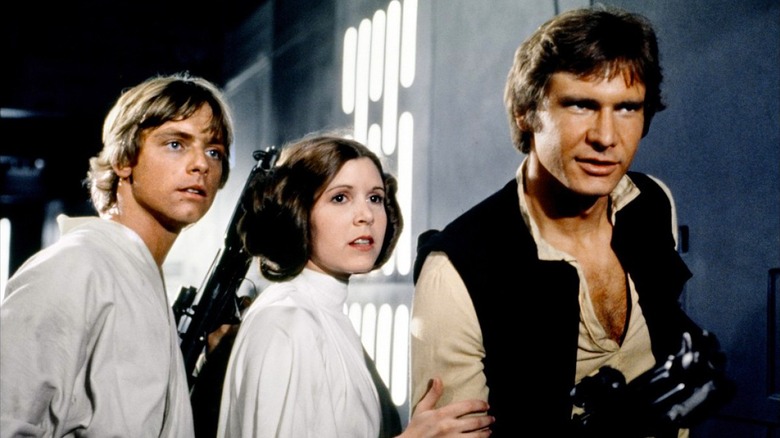 We all know Star Wars so well that whenever there's a new interpretation or spin, it's always kind of fun. When that new interpretation features some of the most famous and recognizable voice actors in the world reading the entire script interchanging characters and dialogue with some of their own, it's really, really fun.
That's what happened earlier this year at Emerald City Comic Con as some of the best known voice actors in the world read the script of Star Wars Episode IV: A New Hope as different characters throughout their careers. The full video is after the jump and it features Billy West (Crank Yankers, Ren & Stimpy, Futurama), Tara Strong (Rugrats, Powerpuff Girls, My Little Pony), Maurice LaMarche (Inspector Gadget, Transformers, Futurama), John DiMaggio (Futurama, Adventure Time, Boondocks), Kevin Conroy (Batman, Adventure Time), Jess Harnell (Pixar, Transformers) and Rob Paulsen (Teenage Mutant Ninja Turtles, Pinky & The Brain).
Thanks to The Nerdist for posting this video. Here goes.
It's the Star Wars Trilogy like you've never heard it before! Join voice actors Billy West, Tara Strong, Maurice LaMarche, John DiMaggio, Kevin Conroy, Jess Harnell and Rob Paulsen as they re-create the magic of the Star Wars films, albeit in their own special way! You never know what you'll hear when this cast gets together.
On March 31st, 2012 some of the greatest voice talent on the planet descended on the Emerald City Comicon to give you one of the greatest, most outrageous readings of Star Wars you will ever hear!