Slight New Info Revealed For Pixar's Día De Los Muertos Film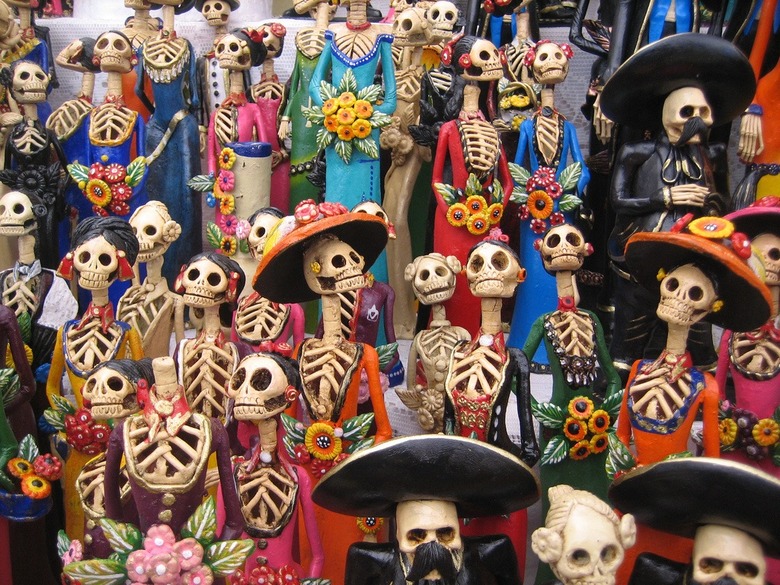 Last month at CinemaCon Pixar revealed that Lee Unkrich (Toy Story 3) and producer Darla K. Anderson are working on "a wholly original Pixar Animation Studios film that delves into the vibrant holiday of Día de los Muertos."
There hasn't been any additional info on the project until now. And while we still don't have many details, a new article gives us a little more info on the Pixar project we can expect to see sometime after 2015.
The LA Times has a piece on the Pixar film, suggesting that the development of this project is spurred in part by the fact that Toy Story 3 is the highest-grossing film of all time in Mexico. Clearly, there is a Latino audience for Pixar films, and creating one aimed specifically at that audience, with all the merchandizing opportunities that entails, isn't a bad idea.
Unkrich told the LA Times,
Pixar movies do extremely well in Mexico. This will allow us to explore a really fascinating aspect of the culture there...This is a very different view of death than the American one. It's not spooky. It's celebratory.
Don't expect to get any plot or character details, or even a title, for a while. At the time of the LAT interview, Unkrich was still a week away from his first story pitch to the Pixar Brain Trust, which is part of the process that lets a film move forawrd at the studio.
Pixar's Day of the Dead movie isn't the only one in development. There's also one produced by Guillermo del Toro, which Jorge R. Gutierrez, co-creator of the Nickelodeon show El Tigre: The Adventures of Manny Rivera, will direct.