Universal In Talks To Bring Lego's Hero Factory Line To The Big Screen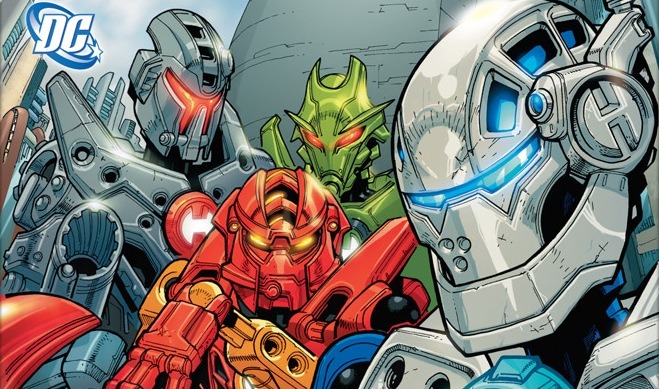 You'd think that Battleship's dismal $25.5 million opening this past weekend would make Hollywood in general and Universal in particular wary of making more movies based on toys, but no: Universal is now in talks to acquire movie rights to Hero Factory, Lego's line of robotic toys.
While no director has been named at this point, Predators scribes Michael Finch and Alex Litvak are already negotiating to write the script for the live-action feature, with Mike Gordon, Ben Forkner, and Dean Schneider on board to produce. More details after the jump.
Lego's Hero Factory line first debuted in 2010 to replace Lego's now-discontinued Bionicle line, and currently consists of about 55 toy sets, plus a comic book series, a TV miniseries, a computer app, and theme park attraction. Its characters hail from the high-tech Makuhero City, located in a distant galaxy. The good guys, who have names like Stormer, Bulk, Stringer, Furno, and Breez, come from a factory that churns out robotic heroes to keep the peace by fighting evil across the galaxy. According to THR, Universal's adaptation will take place in the Hero Factory world.
Like many of the other major studios, Universal has shown a marked interest in toy-based properties. However, few have worked out as planned. Universal signed a deal with Hasbro a few years ago with the intention of making movies based on the company's board games, but over the past few months has dropped projects based on Ouija, Clue, Monopoly, Candyland, and Stretch Armstrong. The one completed project to come out of that agreement was Battleship. Perhaps Universal will have better luck with the Hero Factory toys. At least they come with recognizable characters and a built-in story idea.
Also helping is the fact that Finch and Litvak already have some experience spinning toys into a big-screen feature — the duo have previously worked on the He-Man and the Masters of the Universe movie. Outside the toybox, the pair are currently working on an adaptation of Treasure Island for Fox.