'The Apparition' Trailer: "Once You Believe, You Die"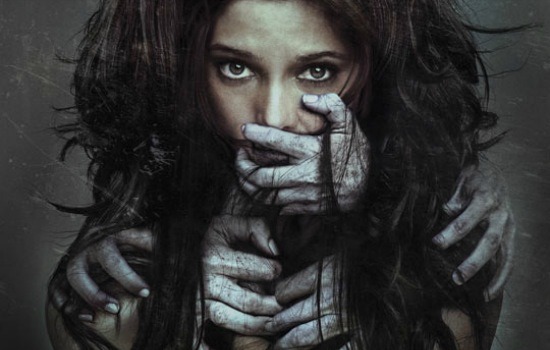 Late August usually brings a bunch of studio horror movies and 2012 is no exception. A trailer has just arrived for one of them, The Apparition, starring Ashley Greene (Twilight), Tom Felton (Harry Potter) and Sebastian Stan (Captain America: The First Avenger).
The film is about a group of people who set out to test the theory that ghosts and goblins only exist because people believe in them. Turns out, they were right, and they unleash something that feeds off your fear. Seems to be a little bit Nightmare on Elm Street, a little bit Paranormal Activity and a little bit The Ring. Todd Lincoln's The Apparition opens August 24. Check out the trailer and poster for the film after the jump.
Thanks to Apple for the trailer. Head there to see it in HD.
And here's the poster along with the plot description.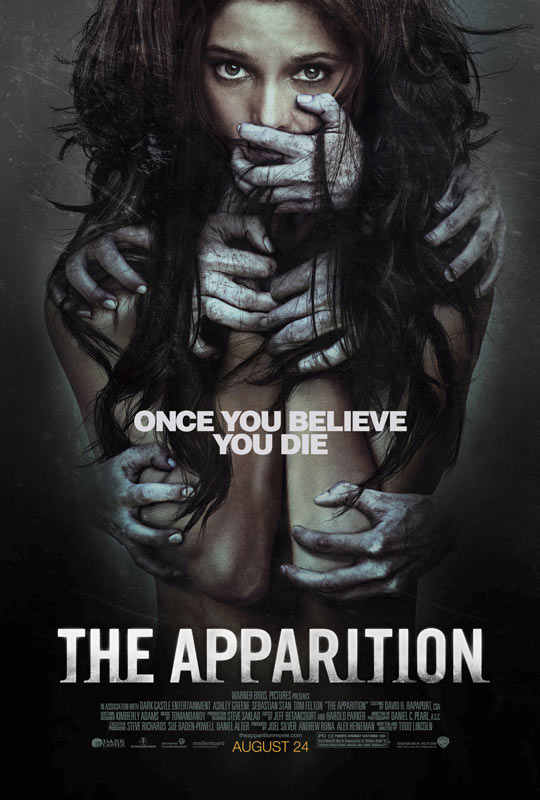 When frightening events start to occur in their home, young couple Kelly (Ashley Greene) and Ben (Sebastian Stan) discover they are being haunted by a presence that was accidentally conjured during a university parapsychology experiment. The horrifying apparition feeds on their fear and torments them no matter where they try to run. Their last hope is an expert in the supernatural (Tom Felton), but even with his help they may already be too late to save themselves from this terrifying force.
As stated above, The Apparition does feel like well-covered territory but I'm a fan of Greene's and it's nice to see her finally starring in a film. Like most movies in this genre, though, it's going to have to be really good to make it stand out. As evidenced by the trailer, the potential is there – some very cool visuals are afoot – but most of the time these movies don't live up to that.
The Apparition has been in development since 2009. Read some of our previous stories about it here.