Will Amazon Save 'Pan Am'?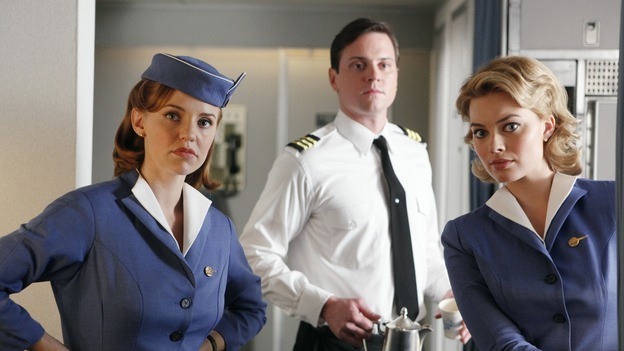 Pan Am underperformed in the ratings and two weeks ago ABC officially canceled the show at the conclusion of the debut season run. The show might not be dead, just yet anyway. Deadline has learned that Sony Pictures TV (the production company behind the series) is currently in talks with Amazon about possibly picking up the show and exclusively distributing it.
Netflix has recently made this move, brining back Arrested Development. Amazon could possibly provide more than the digital streaming that Netflix offers, possibly selling the series on physical media (DVD/Blu-ray). Even if Amazon does make a deal to save the show, there is no knowing which of the actresses/actors would return for season two.
I was one of the few who stuck with the series up until the season finale, although I'm not sure why — I wouldn't consider myself a fan of the show. I might be interested it check out a second season if it happened, but only if it were to be offered for free streaming to Amazon Prime members — I would never pay to continue viewing this show.