Peter Weller To Voice Batman In 'The Dark Knight Returns' Direct To DVD Animation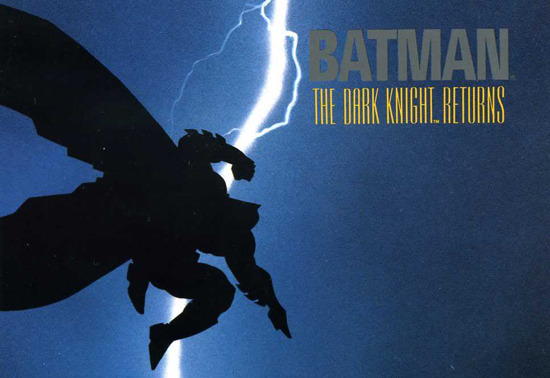 Frank Miller, Klaus Janson and Lynn Varley helped change the comic book landscape when the first issue of their four-issue Batman reinvention The Dark Knight Returns was released in 1986. Those four issues have influenced film and television as well as comics; Christopher Nolan's three Batman films are shaped to a great degree by the grim, violent vision of Batman put forth by Miller & Co.
The Dark Knight Returns has never been directly adapted to film or television, however, until now. Warner Bros. animation label DC Comics Premiere Movies is creating a two-part adaptation of the four-issue series. The good part is: Peter Weller (RoboCop) has been hired to voice Bruce Wayne and Batman.
THR reports that Ariel Winter (Modern Family) will be Robin; Wade Williams (Prison Break) is Harvey Dent/Two-Face; Michael McKean is the Joker-treating shrink Dr. Wolper; and David Selby (the original Dark Shadows) has a role.
Bob Goodman (Warehouse 13) scripted, and Jay Oliva (Man of Steel storyboard artist, partial director of Green Lantern: Emerald Knights) will direct.
Weller is the reason for me to be interested in this one. I've liked some of the animated DC efforts, and others, like last year's Batman: Year One, have been respectable if not exactly impressive. Truth be told, I don't expect The Dark Knight Returns to be a lot better than Year One. Most of the DC animated efforts have been a little static and stale, and The Dark Knight Returns is strange, even psychotic. The tone of these direct to DVD animated films isn't in keeping with this material. But Weller is a great choice to voice Miller's aged Batman, and I'll check it out for him if nothing else.
The Dark Knight Returns, Part 1 will be released this fall, with Part 2 hitting next year.