'Snow White And The Huntsman' Interactive Trailer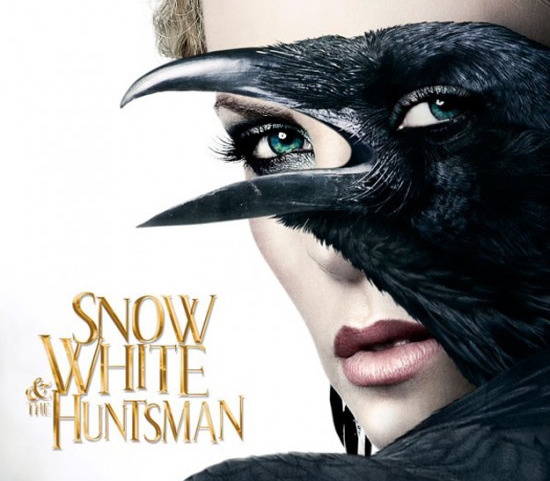 It's fun to watch how the drive to promote big-ticket films has led to new initiatives in putting movie content online, even well in advance of a film's opening. Fox's efforts for Prometheus are at the front of the pack this year, but there are other good things going on. Trailers often aren't enough any longer; now we see annotated trailers, or director commentaries layered onto the footage.
Universal has done a pretty good job with this annotated, 'interactive' trailer for Snow White and the Huntsman, as it takes the most recent theatrical trailer and layers in discussion topics, photo galleries, and other video clips. Check it out below.
A few of the linked bits are fairly inane (one, for example, asks if Kristen Stewart had ever ridden a horse in a movie before) but some offer nice bits of info about the creation of the film. There are breakdowns of some of the sets and locations, and info about the fact that Ravenna's army is cast with cage fighters recruited from UK fight clubs. That's a pretty neat thing to learn.
Snow White and the Huntsman will be released on June 1, 2012.
In the epic action-adventure Snow White and the Huntsman, Kristen Stewart (Twilight) plays the only person in the land fairer than the evil queen (Oscar® winner Charlize Theron) out to destroy her.  But what the wicked ruler never imagined is that the young woman threatening her reign has been training in the art of war with a huntsman (Chris Hemsworth, Thor) dispatched to kill her.  Sam Claflin (Pirates of the Caribbean: On Stranger Tides) joins the cast as the prince long enchanted by Snow White's beauty and power.
The breathtaking new vision of the legendary tale is from Joe Roth, the producer of Alice in Wonderland, producer Sam Mercer (The Sixth Sense) and acclaimed commercial director and state-of-the-art visualist Rupert Sanders.
[Yahoo]