Unexpected Sequels: 'MacGruber 2' Teased; 'Hook' Actor Developing Prequel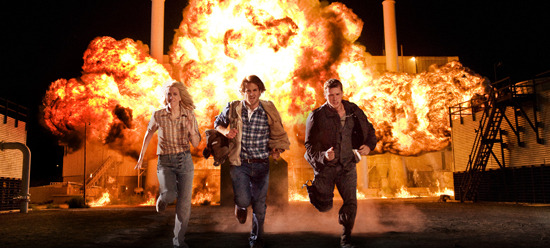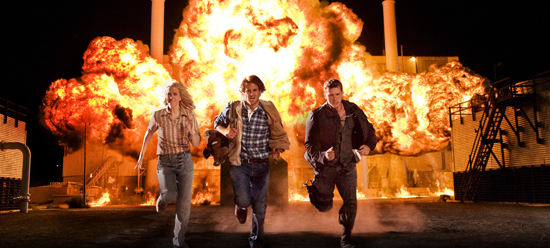 When MacGruber, the big-screen expansion of a few small MacGyver-parodying skits from SNL, was released in 2010, the film was considered a bomb. In short order, however, the film developed a passionate following, and the cult of MacGruber continues to grow from month to month.
Still, given how long it took to get the stars to align for a sequel to Anchorman — a much more popular film — it seems unlikely that we'll ever see another MacGruber, no matter what director Jorma Taccone and star Will Forte might like, And yet they're talking about it anyway. Taccone says the pair are planning a sequel, and tells ScreenCrush "It would be me, Will and John [Solomon] writing it again. Every time I hang out with Will, we talk about all our cool ideas for the sequel. We have the idea for it and we have a title, but I won't tell you what it is." As far as plot goes, Taccone would only reveal that there's an inspiration from Die Hard, in that the film would take place at Christmas.
After the break Dante Basco, who played the Lost Boy Rufio in Steven Spielberg's Hook, says he's part of the team developing a prequel explaining Rufio's story.
In an interview with Crave Online, Dante Basco was asked about being recognized as Rufio, and he offered this nugget:
Actually there's a film in development, the Rufio film, where a hotshot group of kids from the East Coast graduated and they wrote this whole script, the prequel to Hook and it's the Rufio story. We have it right now with a director, Rpin Suwannath who's doing the new Zorro for Fox. He has the script and he's attached to the film and I'm attached to produce so that's actually in development right now which'll be cool, a Rufio for a whole new generation.
[Note: While Suwannath, a VFX pre-vis guy, was going to direct the futuristic new Zorro film for Fox, he's been replaced by Ricardo de Montreuil.]
Basco emphasizes that he's not in the film; he's only producing, but says they'll look for a new Filipino or Asian-American actor to play Rufio. He says the film is being pitched to different companies, and explains a bit about the script:
Yes, the storyline is crazy actually. These guys have a whole storyline of how he gets the Mohawk. The whole story's crazy. These guys came with the script, I'm like, "You guys wrote this?" Not only did they write this, they did the musical in their college. They were going to go off Broadway with it and then they lost their insurance and they came to Hollywood. If anyone saw their play it's that, but the newer version is pretty intense. They added more action. I never saw the play but I think they added more backstory to Rufio, like how he became Rufio which I was impressed by. It's in development.
Frankly, neither of these sound likely to happen, but in both cases there is an audience that would probably be very interested in seeing them. We'll hope for the best, even while remaining realistic about the chances.