VOTD: 'Lazy Sunday 2,' From Narnia To Sister Act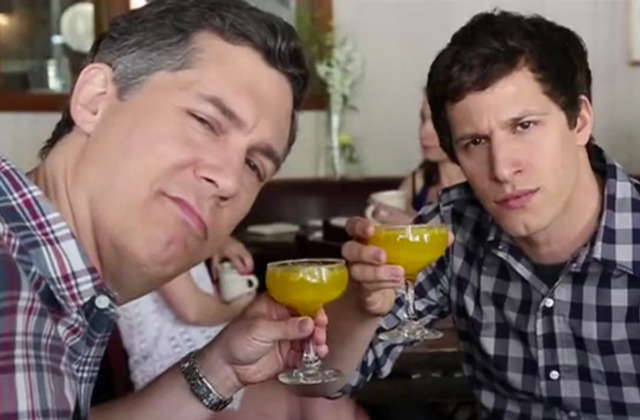 In 2005, Andy Samberg and Chris Parnell kind of invented the viral video with Lazy Sunday, a rap song on Saturday Night Live about an activity filled Sunday in Manhattan. The song was catchy, funny, introduced millions of people to YouTube and probably drove up tickets sales a few dollars for The Chronic-WHAT-cles of Narnia. That was seven years ago.
This past weekend marked Kristen Wiig's final Saturday Night Live, and possibly Samberg's, so they commemorated the occasion with a sequel, Lazy Sunday 2. No trips to Magnolia Cupcakes or The Chronicles of Narnia this time, though. It's all about mimosas and Sister Act the musical. Check it out after the jump.
Here's Lazy Sunday 2:
The question surrounding the above video is whether or not it'll be the final SNL Digital Short.  The shorts helped break Samberg: Dick in a Box, Laser Cats, but it all began with Lazy Sunday. (Contrary to popular belief, though, the rap song was actually the second SNL Digital Short, the first was Lettuce on December 3, 2005.) It's unclear whether or not Samburg is actually leaving, but most people think it's going to happen. If he is to go out, though, the line "On these New York streets I honed my fake rap penmanship/That's how it began, and that's how I'm-a finish it" is a nice place to do it.
Still, with the Internet becoming such a massive thing, especially for a sketch comedy show where a skit can have legs long after it airs Saturday night, you'd imagine the concept will continue in one shape or another.
For more on the SNL Digital Shorts, check out Mike Ryan's write up pre-Lazy Sunday 2 over on The Huffington Post where he talks all about their legacy.
Did you enjoy Lazy Sunday 2? Is it as catchy as the first?