'Moon' Director Duncan Jones Set For Ian Fleming Biopic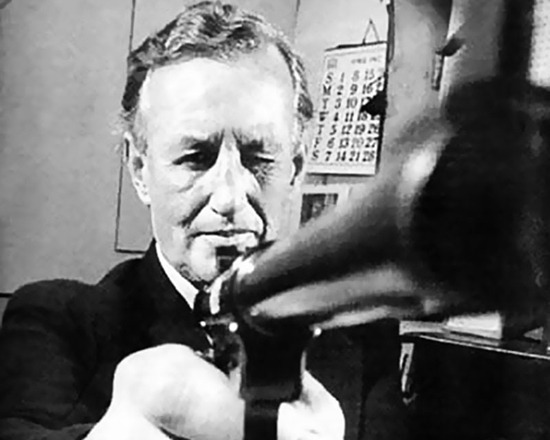 Even as EON Productions pulls the wrapper off the first trailer for the twenty-third James Bond film, Skyfall, another company is planning to chronicle the life of the man who created Bond.
In fact, there are some who say that Ian Fleming was Bond. Born into a wealthy family, Fleming was educated abroad, spent time as a writer for Reuters (a job his mother landed for him) and worked in banking and finance for a time before being recruited into the Royal Navy in 1939. There he flourished, forming a group of specialized intelligence troops, among many other accomplishments. He worked again in journalism after the war, and in the early '50s began to write the James Bond novels from his Jamaican home.
Now Duncan Jones, who directed Moon and Source Code, will make a film about the writer. Called Fleming, the movie is based on Andrew Lycett's biography Ian Fleming, the Man Behind James Bond, and scripted by Matt Brown.
There has been another Ian Fleming biopic in development, based at Appian Way, with Leonardo DiCaprio attached to play the author and a script by JOhn Orloff and Damian Stevenson. But Variety reports that this incarnation of the film will be financed by a company called K5, with K5 Film's Oliver Simon and Daniel Baur producing alongside PalmStar Media Capital's Kevin Frakes and Liberty Films' Stuart Fenegan.
In a statement, Jones said,
Fleming lived through one of the most perilous periods in world history, in a position that allowed him a unique vantage point of all the players, all the stakes. He witnessed true heroism first-hand. And he saw the evil men could do. Then, when the war ended, he went off to write fiction. The essential question for me is: Where did Ian Fleming end and Bond begin?
Variety reports that Jones is casting the film now and that the production plans to shoot this year.
From his family to the war, to his fiery and complicated personal relationships after the war, Fleming is a fascinating character even without the fact of having written the Bond novels. Those books were really a way to distill all the experiences Fleming had in life; his formative years could be just as thrilling on screen as Bond's adventures.