Pixar Movies Return To Theaters Memorial Day Weekend, 'Brave' To Premiere At Hollywood's New Dolby Theatre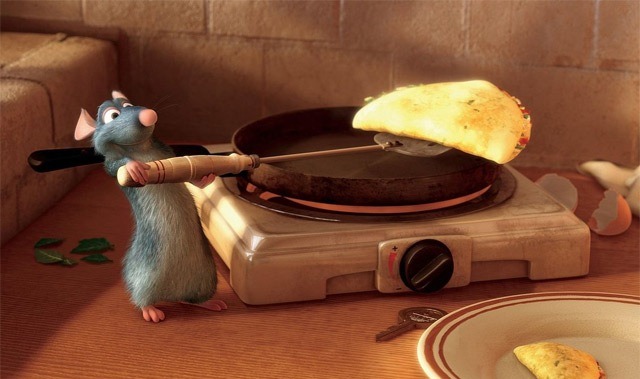 Even as we dive into the heart of the summer movie season, some of the most promising imminent releases could be titles that aren't new at all. Pixar is re-releasing four of its recent hits — Toy Story 3, Ratatouille, Up, and Wall-E — into AMC theaters for four days over Memorial Day weekend, from May 25 through May 28. The films will be be up against the horror Chernobyl Diaries and the sci-fi sequel Men in Black 3. Yeah, given those options, I may just opt to revisit one of the Pixar classics too.
Especially since tickets will be going for as low as $6 each. Considering that regular screenings generally cost twice that in my area, that's quite the bargain. Further sweetening the deal, each screening will also include a classic Pixar short and a behind-the-scenes sneak peek at Pixar's next project, Brave. Head to the AMC website for more info on locations, pricing, and showtimes.
And speaking of Brave, hit the jump for details on its world premiere, which will coincide with the debut of Hollywood's Dolby Theatre.
In its premiere, Brave will be presented in Dolby 3D. While a test sound mix using Atmos has been created, it is not known at this point if it will be ready in time for the opening.
The Atmos system aims to create a "lifelike" sound with speakers placed all around the auditorium and across the ceiling, and can transmit up to 128 discrete sound objects. The company plans to have the Atmos system installed in about fifteen theaters across the country by the time Brave has its general opening. But regardless of whether your local mutliplex is one of the select few, you can catch Brave in 2D and 3D when it hits nationwide on June 22.
[Sources: Coming Soon, THR]