Apple Co-Founder Steve Wozniak To Consult On Aaron Sorkin's Steve Jobs Film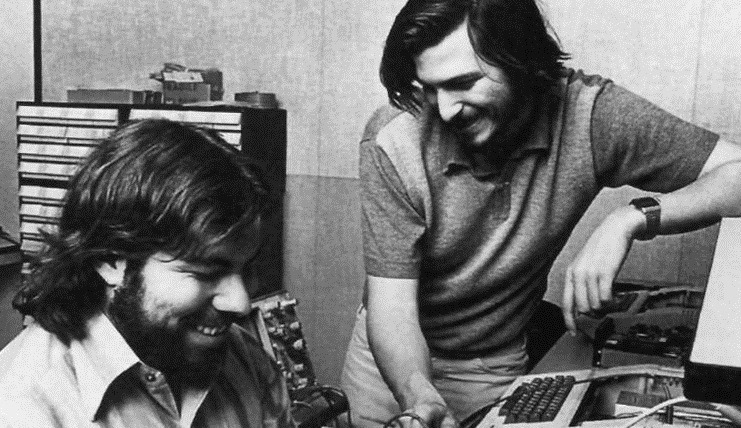 Sony's Steve Jobs biopic will be getting a little help from the man who helped make Steve Jobs himself. Steve Wozniak, who co-founded Apple with Jobs back in 1976, has been hired to serve as a "tutor" on the production. No doubt he'll be of great help to writer Aaron Sorkin, who told recently reporters "I know so little about what I am going to write." More details after the jump.
Instead, we'll likely get something more along the lines of 2010's The Social Network, which embellished certain events and downplayed others in telling the true tale of Facebook inventor Mark Zuckerberg. "Drama is tension versus obstacle. Someone wants something, something is standing in their way of getting it. They want the money, they want the girl, they want to get to Philadelphia — doesn't matter," Sorkin said. "And I need to find that event and I will. I just don't know what it is."
With Wozniak and Sorkin both on board, Sony's take on the Jobs story already sounds more promising than that other indie biopic with Ashton Kutcher in the lead. But Wozniak, cool guy that he is, had nothing but nice things to say about the competing project.
"I feel that his selection was done in the most professional manner," he said of Kutcher's casting. "And I'm glad that he's onboard. I think he'll put a lot into it and that he cares about this particular subject." In that movie, Wozniak himself will be portrayed by Tony-nominated Book of Mormon star Josh Gad.