'What Maisie Knew' Trailer - Julianne Moore, Alexander Skarsgård, And Steve Coogan Are All Terrible Parents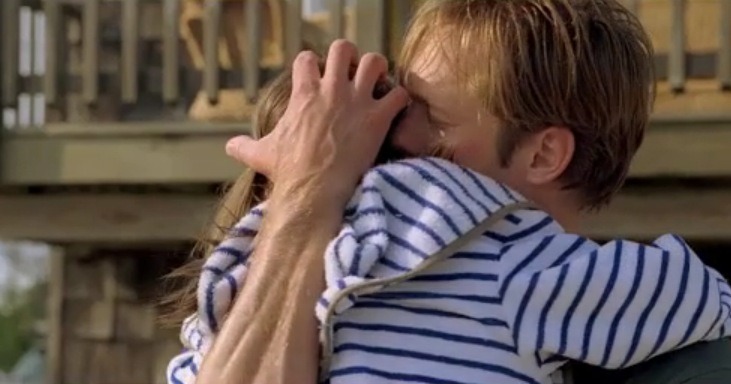 You'd think that having Steve Coogan, Julianne Moore, and Alexander Skarsgård as parents would be something to celebrate, but that doesn't seem to be the case in What Maisie Knew. Relative newcomer Onata Aprile plays the title character, who gets caught between her aging rock star mom (Moore) and her art dealer dad (Coogan) in an ugly divorce. Her parents eventually remarry to Lincoln (Skarsgård) and Margo (Joanna Vanderham) respectively, but Maisie finds herself once again lost in the shuffle when Lincoln and Margo, in turn, fall in love with each other.
So basically, it's like Closer, only a little kid gets horribly screwed over every time the grown-ups decide to switch partners. Watch the trailer after the jump.
Though the film is billed as a dramedy, it looks more like a straightforward drama from here, and an upsetting one at that. I'm not normally the kind to get mushy over movie kids — especially the precocious ones — but it's impossible not to get angry at the way these quartet of adults are dicking this little girl around. That it's getting such a strong reaction from me could be a plus or a minus, depending on whether directors Scott McGehee and David Siegel (Bee Season) meant for us to find the story sweet or bitter. I'd guess the latter, but there are so many weepy hugs that I'm not really sure.
For what it's worth, the source material seems to side against the parents. Modern as the tale feels, it's actually an updated take on a late 19th century novella by Henry James. In the book, Maisie eventually (possible spoiler) chooses to live with her governess Mrs. Wix, a frumpy woman who steers clear of these romantic entanglements, after deciding that Mrs. Wix is the only adult in her life that she can depend upon.
In any case, the cast is a promising one, and the first trailer looks pretty well done. While What Maisie Knew doesn't have firm U.S. distribution plans yet — in fact, The Playlist points out that this is probably a sales trailer — I'll be keeping an eye out for it when it eventually hits.