Watch 'The Sound Of Brave'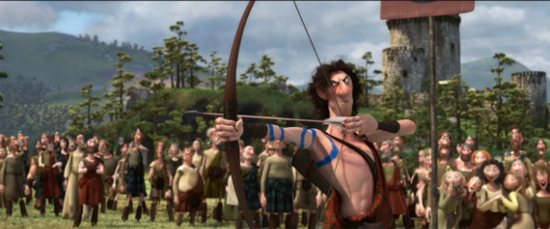 Sound is an essential element for almost any film, but animated films in particular benefit from stellar audio design. Most of the featurettes we've seen from the Soundworks Collection have been focused on live-action films (or mostly live-action films, such as the Transformers movies) but now we've got one that looks at the production of Pixar's Brave.
One interesting aspect of the audio work for Brave is that, as has been the case for some animated films in the past, some of the work was done prior to the animation — I won't specify which bits, in order to avoid spoilers, but the fact that I don't want to spoil anything should indicate just what parts of the film were done in that manner, for those who've seen the film. It's also fun to learn that some sounds done for War Horse ended up in Brave.
Check out the look into Brave's sound design below.
The following video includes interviews with director Mark Andrews, re-recording mixer and sound designer Gary Rydstrom, supervising sound editor Gwen Yates Whittle, and sound designer E.J. Holowicki.
One of the best bits in what follows is the brief talk about creating sounds for arrows, and how some of Ben Burtt's techniques were stolen adapted for this film.