Juno Temple Boards Disney's 'Maleficent'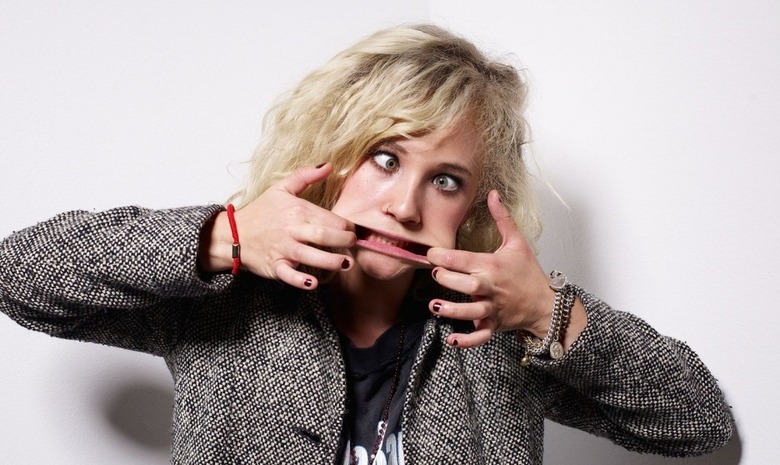 As the pieces fall into place for a summer start, Disney's Maleficent is rounding out its cast with one more talented Brit actor. Juno Temple has just boarded the live-action project, which retells the classic Sleeping Beauty fairy tale from the perspective of its villainess (played by Angelina Jolie). Sharlto Copley and Elle Fanning also have key roles. Hit the jump for further details.
Robert Stromberg, a VFX supervisor and production designer who was tapped to helm back in January, is directing from a script by Paul Dini and Linda Woolverton. Few plot details have been confirmed at this point, but judging by the casting notices so far, it appears that the Mistress of All Evil's curse on the young princess Aurora (Fanning) has something to do with a struggle between the fairy and human kingdoms.
Temple is set to play Thistletwit, one of three pixie fairies assigned to watch over Aurora; Imelda Staunton and Lesley Manville, who signed on earlier this month, play her two colleagues Knotgrass and Flittle. THR describes the pixie trio as "neglectful and superficial," which seems to suggest that they're not quite up for the task.
As previously reported, Copley plays Aurora's father Stefan, the half-human, half-fairy bastard son of the human king (Kenneth Cranham). In addition, Miranda Richardson plays Maleficent's aunt, the fairy queen Ulla, Sam Riley is Maleficent's right-hand man who can take raven form, and India Eisley will appear as a younger version of Maleficent.
Temple has skipped between genres and across the indie/big-budget divide over the course of her career, and her upcoming releases are similarly varied. The rising actress has no fewer than three films due out this July, and they couldn't sound more different from one another: There's the blockbuster sequel The Dark Knight Rises, the Sundance coming-of-age tale Little Birds, and the crime thriller Killer Joe. Additionally, she's recently wrapped the indie fantasy The Brass Teapot and the porn biopic Lovelace. Maleficent, which clearly falls on the studio side of that balance, is due out March 14, 2014.