Greg Mottola In Talks To Direct Semi-Improvised Larry David Comedy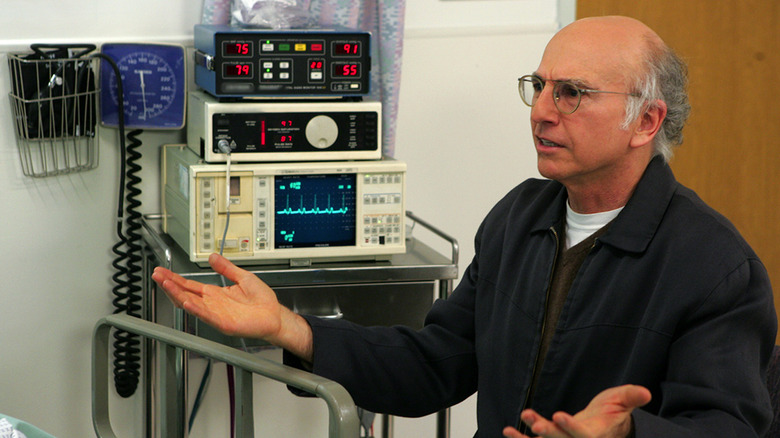 Greg Mottola's schedule is quickly filling up. Earlier this week, the Superbad helmer signed on to adapt the Jeffrey Eugenides novel The Marriage Plot for producer Scott Rudin. Now he's entered talks to helm something completely different: an untitled comedy for Fox Searchlight, with Curb Your Enthusiasm creator/star and Seinfeld co-creator Larry David in negotiations to star. More details after the jump.
Although David has enjoyed a successful career in television for three decades, with Seinfeld and Curb Your Enthusiasm as his crowning achievements, he has only made very occasional forays into film. His only big-screen leading role to date was in Woody Allen's 2009 comedy Whatever Works. More recently, he made a cameo appearance in the Farrelly brothers' The Three Stooges, playing Sister Mary-Mengele.
While Mottola isn't quite as experienced with David's style of semi-improv, he has a strong comedy background, having helmed episodes of shows like Undeclared and Arrested Development and movies like Superbad and Paul. As of yesterday, Mottola was eyeing the possibility of directing The Marriage Plot, but with this new comedy on his plate we'll have to see how the timing works out. Both projects sound very promising, so here's hoping he can somehow make room for both.