'Maniac' Remake Red-Band Trailer: You've Never Seen Elijah Wood So Creepy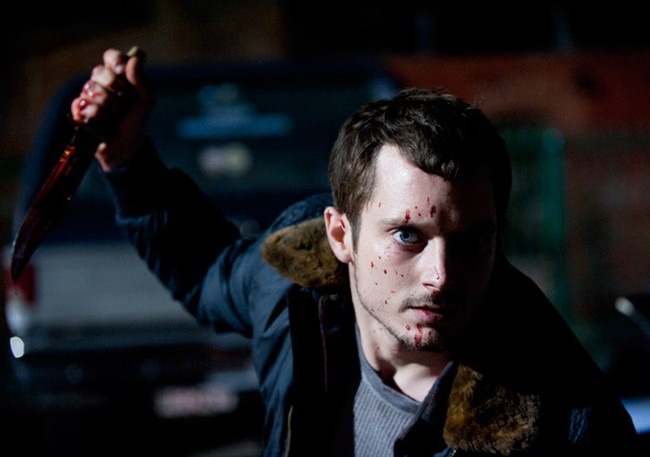 William Lustig's Maniac, released in 1980, is not a nice movie. It is an exploitation classic; a weird, super-creepy story of a very damaged man (originally played by Joe Spinell) who kills women as a way to articulate rage towards his deceased mother. It is dirty but effective, and
A Maniac remake shot recently with Elijah Wood in the lead role, and it doesn't look like a nice movie, either. In fact, this version from director Franck Khalfoun (P2, Wrong Turn at Tahoe) and writers Alexandre Aja, Grégory Levasseur & C.A. Rosenberg looks dirty and ugly in just the way you'd expect a film called Maniac to be.
The film is selling in Cannes now, and a sales teaser trailer has shown up online. This one is definitely not safe for work, thanks in part to nudity, but more for violence and general creepiness. One shot of a victim of Wood's character towards the end of the teaser is really queasy.
We've heard a bit about how big portions of this film will be from the central character's POV (as in parts of the original) and this teaser shows off some of that approach. It is difficult to tell how well Wood does in the central role, and I don't know what to think about the slightly more glamorous look of this footage. The original film is very grimy, which was appropriate for the story. This version seems to be a lot more pretty, admittedly in a stylistically shady fashion. I don't know how that will work; will a more appealing aesthetic make the film more powerful, or simply more exploitative?
Maniac is showing at Cannes; it has no release date at this point.
Just when the streets seemed safe, a serial killer with a fetish for scalps is back and on the hunt. Frank is the withdrawn owner of a mannequin store, but his life changes when young artist Anna appears asking for his help with her new exhibition. As their friendship develops and Frank's obsession escalates, it becomes clear that she has unleashed a long-repressed compulsion to stalk and kill.
[Cannes, via FirstShowing]