Tom Whalen's 'Breaking Bad' Art: 'Hector Salamanca'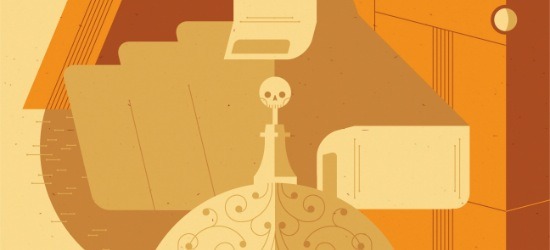 Ding. Ding. Ding. The ominous sound of Hector Salamanca's bell is one of the most frightening and iconic things in AMC's hit show Breaking Bad. The bell is also the subject of the second poster in the Breaking Bad Art Project. Created by Tom Whalen, the slightly abstract poster takes a second to sink in but, once it does, all you'll hear is that terrifyingly simple sound.
Check out the full image after the jump and read how you can buy it.
If you've been following the Breaking Gifs viral, you noticed a tweet sending people to Ink Sack in Los Angeles, CA. There all purchases came in a Los Pollos Hermanos bag, complete with small blue prize inside, and the URL: whydontyoutrustthemtio.com. Revealing this image.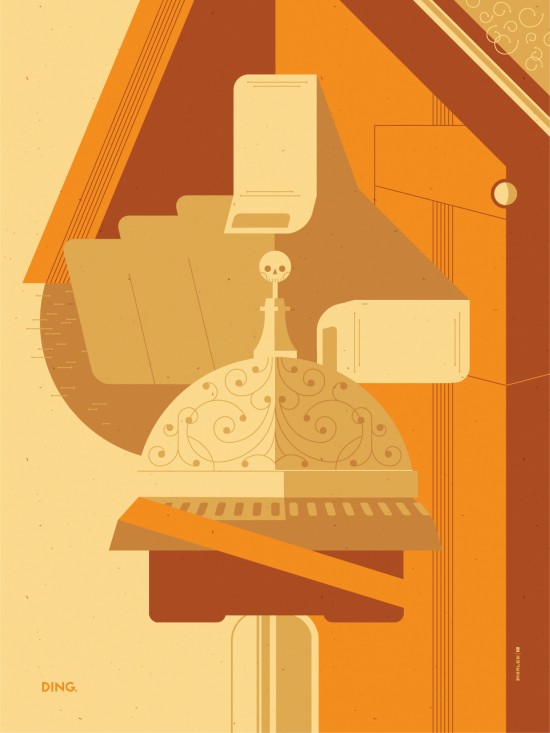 The reveal happened at 11 a.m. PST so, if it's anything like the Lost viral, it'll likely go on sale in the next few hours.
BreakingGifs.com is viral campaign to promote the upcoming final season of Breaking Bad on AMC. Curated and run by Tyson Givens and Gallery 1988, each week the site will link to a new piece of Breaking Bad themed art by well-known and up and coming artists, all leading up to the show's premiere this Summer.
Here's a link back to the first piece by Daniel Danger. What's in store next week?