Greg Mottola In Early Talks To Adapt Jeffrey Eugenides' 'The Marriage Plot' For Scott Rudin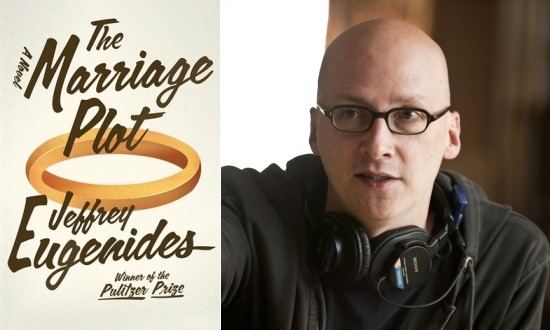 We may receive a commission on purchases made from links.
Scott Rudin is bouncing back from his disappointment over HBO's decision to pass on The Corrections by getting the gears turning on another project with some serious literary pedigree. Rudin has just tapped Superbad helmer Greg Mottola to pen an adaptation of The Marriage Plot, the acclaimed novel from Pulitzer-winning The Virgin Suicides and Middlesex author Jeffrey Eugenides. Although the discussions at the moment are only about Mottola writing the film, his upcoming schedule suggests that he could possibly come on board to direct as well. More details after the jump.
Mottola is currently in early talks to write the script, but there's no news as of now about whether he might also take over at the helm. For what it's worth, Variety notes that with no directorial efforts lined up for the near future, he likely has the room to do so. Mottola is just coming off directing two episodes of Aaron Sorkin's new HBO series The Newsroom, which Rudin is executive producing.
While Mottola's best-known work, Superbad, doesn't make him look like an obvious pick to tackle a romantic drama like this one, Mottola's other works do. Mottola directed several episodes of Judd Apatow's college sitcom Undeclared, which underneath its comedy did a fantastic job of capturing that awkward phase between adolescence and full-fledged adulthood. More recently, he mined similar territory with a more dramatic bent in 2009's wonderfully poignant Adventureland.
Here's the synopsis for Eugenides' book, via Amazon:
It's the early 1980s—the country is in a deep recession, and life after college is harder than ever. In the cafés on College Hill, the wised-up kids are inhaling Derrida and listening to Talking Heads. But Madeleine Hanna, dutiful English major, is writing her senior thesis on Jane Austen and George Eliot, purveyors of the marriage plot that lies at the heart of the greatest English novels.
As Madeleine tries to understand why "it became laughable to read writers like Cheever and Updike, who wrote about the suburbia Madeleine and most of her friends had grown up in, in favor of reading the Marquis de Sade, who wrote about deflowering virgins in eighteenth-century France," real life, in the form of two very different guys, intervenes. Leonard Bankhead—charismatic loner, college Darwinist, and lost Portland boy—suddenly turns up in a semiotics seminar, and soon Madeleine finds herself in a highly charged erotic and intellectual relationship with him. At the same time, her old "friend" Mitchell Grammaticus—who's been reading Christian mysticism and generally acting strange—resurfaces, obsessed with the idea that Madeleine is destined to be his mate.
Over the next year, as the members of the triangle in this amazing, spellbinding novel graduate from college and enter the real world, events force them to reevaluate everything they learned in school. Leonard and Madeleine move to a biology Laboratory on Cape Cod, but can't escape the secret responsible for Leonard's seemingly inexhaustible energy and plunging moods. And Mitchell, traveling around the world to get Madeleine out of his mind, finds himself face-to-face with ultimate questions about the meaning of life, the existence of God, and the true nature of love.