Will Edgar Wright Shoot 'The World's End' Or 'Ant-Man' This Year?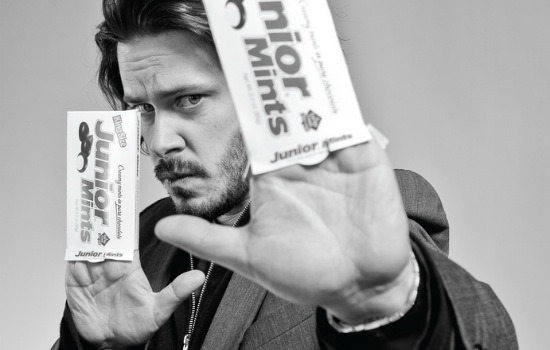 This year things have been seemed to be pretty active in Edgar Wright's career. There was the announcement that he is attached to direct a Disney update of the old The Night Stalker TV show, first of all. That was followed by a tease that Ant-Man could be forthcoming, as well as the very real announcement that the Spaced, Shaun of the Dead and Hot Fuzz trio of Wright, Simon Pegg, and Nick Frost would finally reunite for The World's End.
But which will shoot this year? The World's End is slated for a September shoot, but statements in a recent interview with Wright suggest that Ant-Man might be able shoot this year. So which is it? Wright tells us that it could — maybe — be both.
After years of working on a script for Ant-Man with Joe Cornish (Attack the Block), Wright recently teased the possibility of Marvel's Ant-Man going before cameras, just as The Avengers turned into an almost unprecedented success and Marvel Studios president Kevin Feige said a movie about the shrinking superhero is "closer than it's ever been."
This week, Wright did a stint on the Empire podcast, and after a discussion of the development of Ant-Man, he said,
Things are happening, and other things are happening on other things as well. There's some interesting plates spinning and I ideally hope I'll be shooting this year.
That sounds like he hopes to shoot Ant-Man this year. But how can that be, given the announced September shoot date for The World's End? In a brief email exchange we put the question to Wright: what film was he talking about, specifically, in that quote on the podcast? He said,
So as not to jinx things, I am going to remain spectacularly vague on this. Let's just say I hope to shoot some Antman & World's End this year.
Parse that as you will, and while it seems too early to get really, truly excited for the possibility of Wright shooting two films this year, that is just about the most promising thing he could have said. On the podcast Wright talks about whether or not the shooting plans for The World's End are truly set, and he sounds cautious there, also invoking the "I don't want to jinx things" prayer, and saying that it is written and they hope to make it, but have to get the boring details fully sorted out.
It's also worth highlighting more of the Ant-Man conversation from the aforementioned podcast, because that's where Wright addressed the overall development process for a film like his potential Marvel release:
I get quite superstitious because I don't feel like anybody reading magazines and websites and stuff — quite understands how hard long it takes. Because the film websites update hourly, it's like 'What's the fucking hold up? Just make it. Why isn't it coming out tomorrow?'  But every film that I've made has taken like three years. Each one, it's been three years between movies. I would love for that gap to be shorter, but the truth is there's — it's almost like a holding pattern. There are planes in the air and you have to figure out which one is going to land before they all crash like Die Hard 2.