'The Hulk' Might Yet Air On ABC In Fall 2013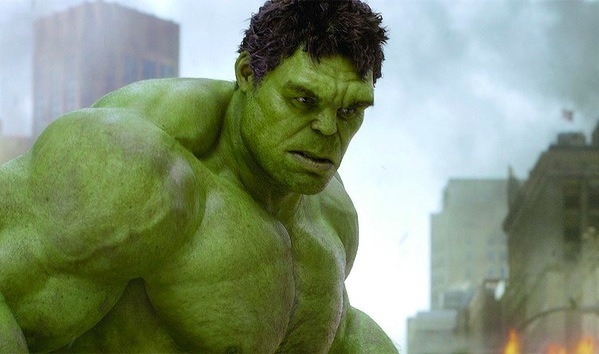 The fortunes of the Hulk fall, and then they rise. The character has been the star of one classic television show and two feature films, but it is his supporting role in The Avengers, as played by Mark Ruffalo, that has made the green guy a superstar once more.
For some time a new television version of the Hulk has been simmering at ABC, with Guillermo del Toro producing. It hasn't seemed like that one had any momentum for a while, but now it has been given an adrenaline shot from The Avengers. Will we see the character on the small screen this year? Nope. But in 2013, we just might.
As you've likely realized due to the high volume of TV news in the past few days, this is the season of advance ad sales for television, the time for 'upfront presentations,' when networks announce their new shows and negotiate ad sales with companies.
Before the ABC upfront today, entertainment president Paul Lee said on a conference call (via THR) that he would still like to "see some Marvel projects come to television." One of those key projects could be the Hulk.
And while there is nothing to report now, Lee said,
Hulk is in development. It wasn't going to be ready this season but we hope it's going to be ready for next season.
No word on whether Mark Ruffalo would play the character for television, but that seems unlikely. More likely is that any TV version would establish a separate continuity from the Marvel film universe, in the same way that the canceled Wonder Woman show planned to do with respect to DC. Working the continuity lines between ongoing television and the Marvel film universe seems like a very difficult task.
Marvel could use the Ruffalo version of the character in an Avengers sequel, a standalone movie, or anything else, while the TV version takes its own path. (But if Marvel can do a TV incarnation and keep it within the continuity of the film series, that would be an impressive feat.)