'The Good Doctor' Trailer - Orlando Bloom Is Anything But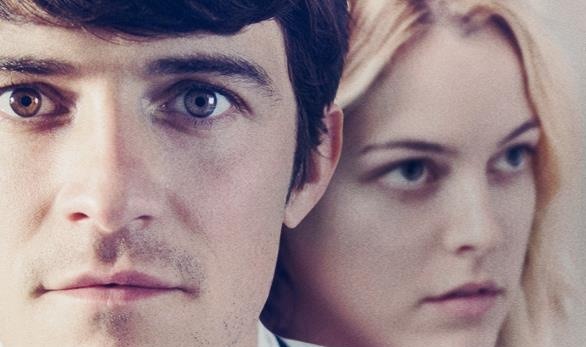 Orlando Bloom's most memorable roles tend to be dashing fantasy hero types, a la Lord of the Rings' Legolas or Pirates of the Caribbean's Will Turner, but Lance Daly's indie thriller The Good Doctor will see him heading toward the dark side, and in realistic, contemporary garb, no less.
Bloom plays Martin Blake, a bright, ambitious young doctor whose just can't seem to get over a deep-seated sense of insecurity. When a flirty teenage patient (Riley Keough) gives him the ego boost he so desperately wants, he purposely keeps her ill so that she can't leave his side. Taraji P. Henson, J.K. Simmons, Michael Peña, Rob Morrow, and Troy Garity also star. Watch the trailer after the jump.
[via First Showing]
Head to Apple.com to watch Bloom be handsome and evil in crisp HD.
Although Bloom's been working steadily for the last decade, his career trajectory hasn't soared as high as we might have expected several years ago, when he was being touted as the Next Big Thing. The Good Doctor likely won't get big enough to change that, but it could be a first step toward him getting different types of roles. Bloom earned a fair amount of praise for his turn as the nasty, narcissistic Blake when the film debuted at last year's Tribeca Film Festival.
Magnolia Pictures has The Good Doctor scheduled to hit iTunes on July 27 before getting a theatrical rollout on August 31.
Martin Blake (Orlando Bloom) is an ambitious but anxious young doctor, eager to impress his superiors and colleagues: Chief Resident Waylans (Rob Morrow), self-assured fellow intern Dan (Troy Garity) and no-nonsense nurse Theresa (Taraji P. Henson). But things are not going Martin's way and he can't seem to shake off his insecurities. When 18-year-old patient Diane (Riley Keough) is admitted for a kidney infection, Martin steps in, getting the much-needed boost of self-esteem he craves. But things take a dark turn as his enthusiasm begins to become an obsession.