Page 2: Muppets, Clockwork Orange, Corpse Bride, Star Wars, Battleship, Fast & Furious, Total Recall, Toy Story 2, He-Man, Evil Dead, Quentin Tarantino
What is Page 2? Page 2 is a compilation of stories and news tidbits, which for whatever reason, didn't make the front page of /Film. After the jump we've included 48 different items, fun images, videos, casting tidbits, articles of interest and more. It's like a mystery grab bag of movie web related goodness. If you have any interesting items that we might've missed that you think should go in /Film's Page 2 – email us!
Header Photo: Is Slave Leia About to Make Out with a Gamorrean Guard in This Behind-the-Scenes 'Return of the Jedi' Photo?
5 Things You Might Not Know About John Milius' 'Conan The Barbarian'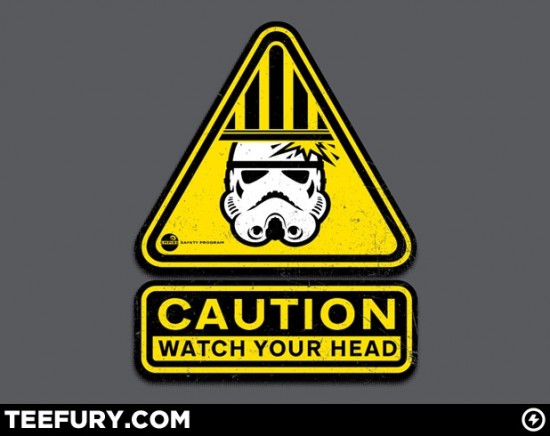 Today's t-shirt of the day on TeeFury is a Star Wars-inspired design "Empire Safety Program".
David Yates Confirms His Exit From 'Your Voice In My Head'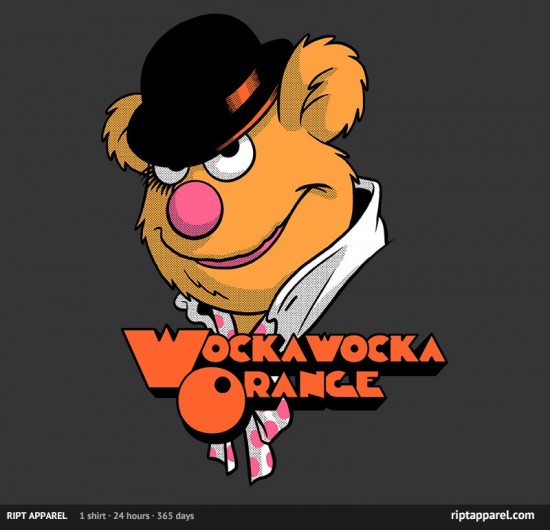 Today's t-shirt of RIPT Apparel is a Muppets/Clockwork Orange-inspired design "Fozzie Droog"
Warner Bros. is in talks with Harry Potter scribe Steve Kloves to write and direct an adaptation of William Landay's legal thriller Defending Jacob.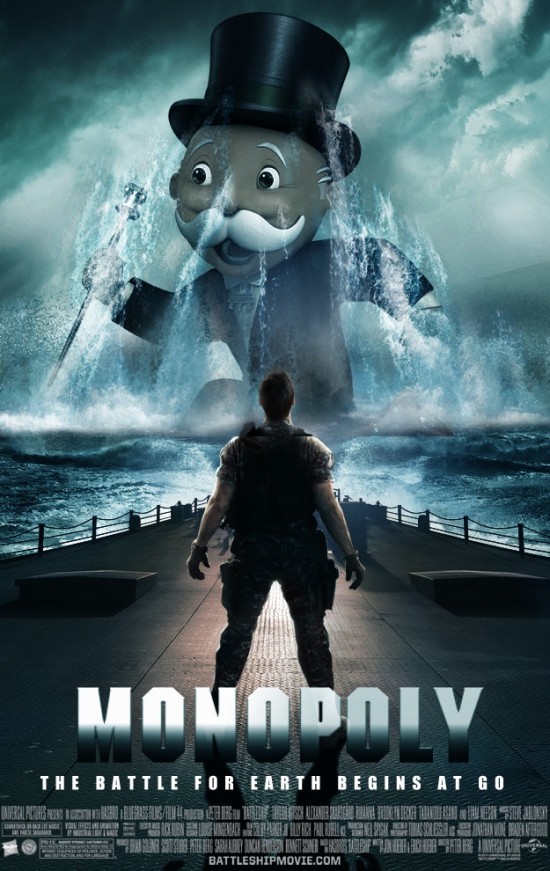 Fake Monopoly Poster Still Better Than Real Battleship Poster
Arclight Films Acquires Spierig Bros.' 'Predestination'
Supercut: Movie Characters With No Reflections
Filming Starts for Admission, Starring Tina Fey and Paul Rudd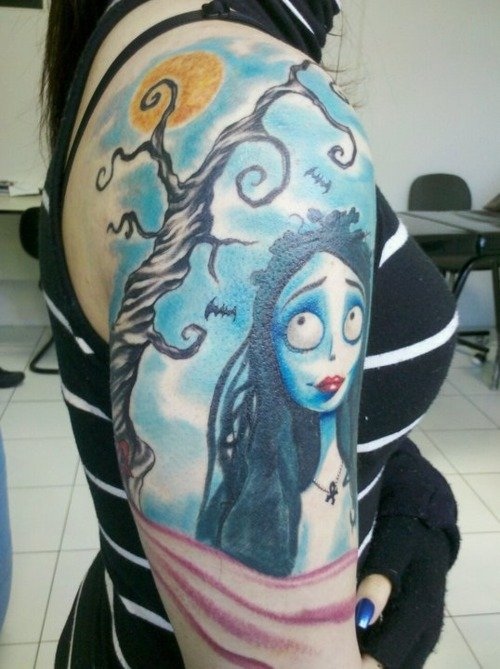 Corpse Bride Tattoo
Barry L. Levy is set to pen the script for the action thriller 2 for Universal Pictures.
Take a Sneak Peek at the Inside the Actors Studio With the Cast of Mad Men
IFC Acquires Sundance movie Save The Date
Star Wars Coffee Table
HBO To Develop 1980s Wall Street Comedy Starring Rob Riggle With Adam McKay, Will Ferrell, Mark Wahlberg And Chris Henchy
What If Wes Anderson Directed The Movie "Battleship"?
GCB star Mark Deklin has joined Constantin's 3D CGI motion-capture version of Tarzan.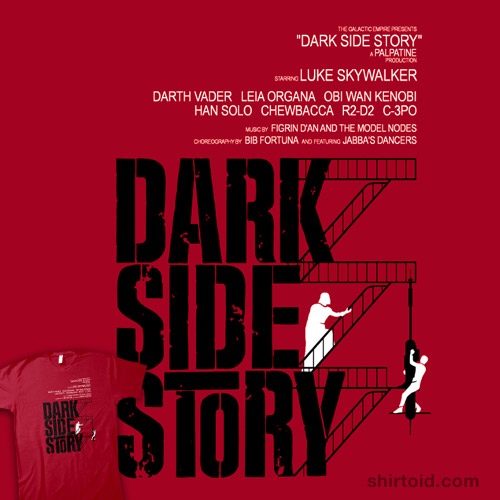 West Side Story/Star Wars t-shirt mash-up "Dark Side Story"
Disney•Pixar's 'Brave' to Join 'World of Color' at Disney California Adventure Park
Inside the James Franco-Curated Chateau Marmont Recreation
'Young Adult' thesp Louisa Krause boards 'You Can't Win'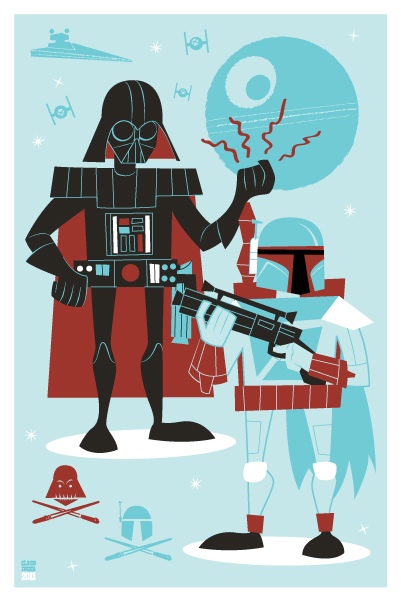 "Baddies" by: Ian Glaubinger
Millennium Films Acquires 'My Owner's Wedding'
Supercut: Just the gear-shifting in the five Fast & Furious films
Apple Product Placement Rising On Television, In Movies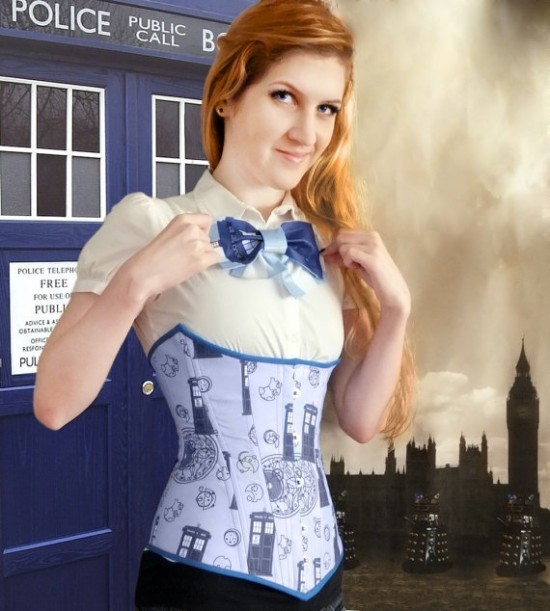 TARDIS Corset And Skirt
USA Today has a very informative look at the history of Star Tours
Watch Battleship Director Peter Berg Confront a Reporter About Israel
Top 10 Successful Comedians That Were SNL Flops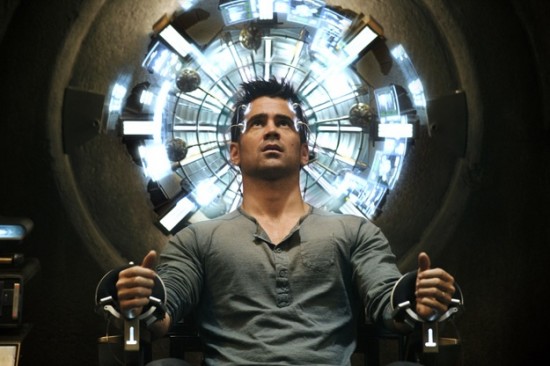 New Total Recall photos.
Lowell Bergman on Why Mike Wallace Really Hated The Insider
Stitch as Yoda.
Alan Rickman Will Play CBGB Owner Hilly Kristal
How Pixar almost lost Toy Story 2 to a bad backup
Dialogue: Alamo Drafthouse Honcho Tim League Talks the Summer of '82, Novelty Programming, Fears of Over-Expanding and More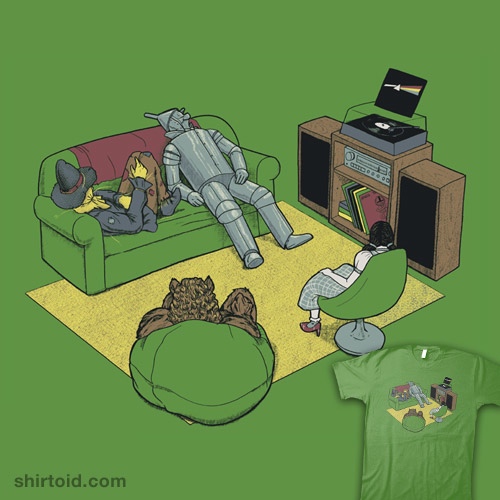 Dark Side of Oz Listening Party t-shirt
Kim Kardashian's IMDB Bio Has Either Been Changed Or Is Unusually Vicious
Trailer for Jérémy Clapin's short film Palmipedarium
Columbia Pictures Wins 'Social Network' Lawsuit Over Zuckerberg Classmate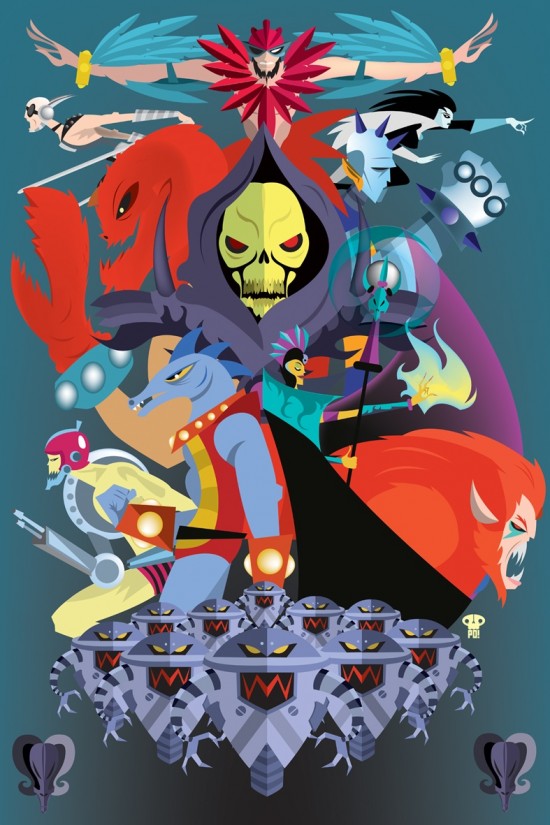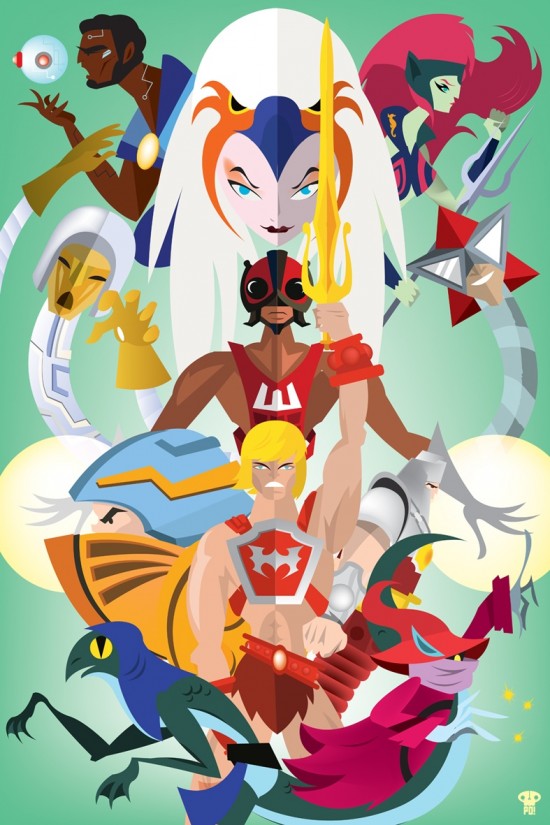 Patricio Oliver's He-Man prints.
Tribeca Acquires Sundance Fest Pic 'The Comedy'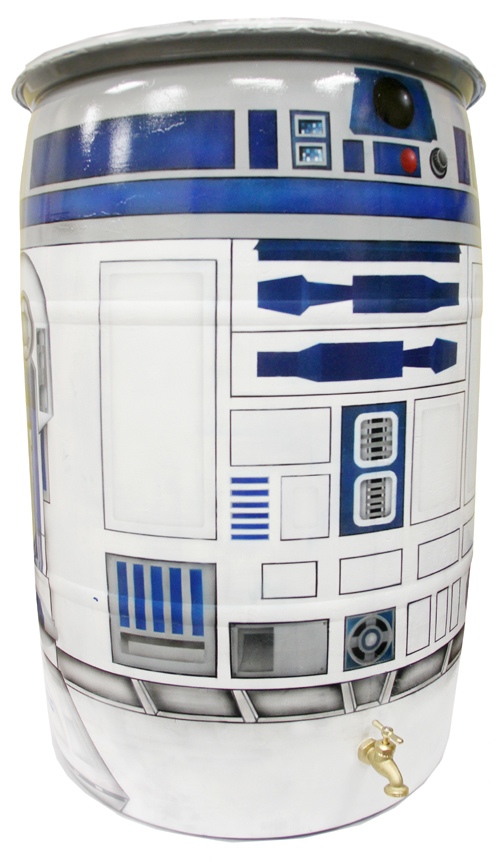 R2-D2 Rain Barrel
Time Warner's CEO Admits He's Clueless About Apple's AirPlay
Supercut: "You Son of a Bitch"
Shia LaBeouf's Short Film About Critics To Play Cannes' Critics' Week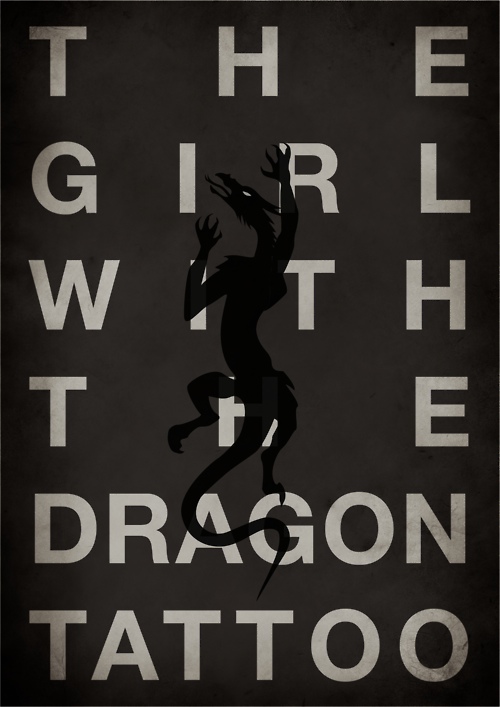 The Girl with the Dragon Tattoo poster by Kenzo Giunto
15 A-List Directors and the Biggest Box-Office Bombs of their Careers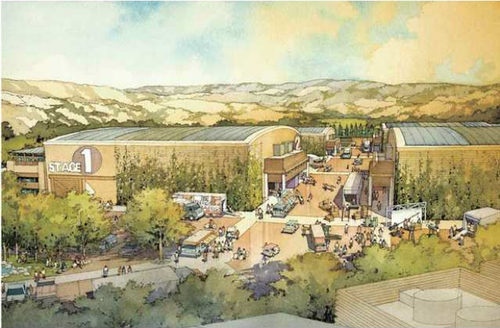 Disney Releases Plans for Big Golden Oak Studio Expansion
8 Great ... Board Games That Need Their Own Movies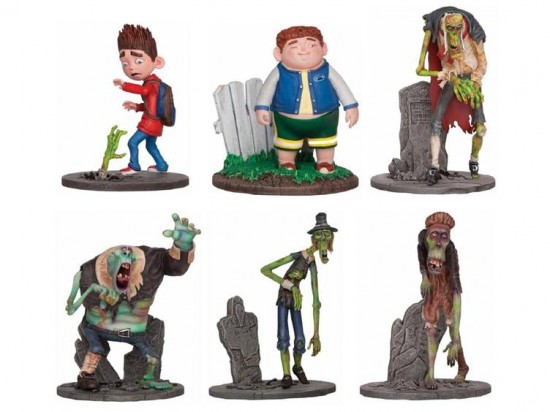 Paranorman figurines available for preorder
The 10 Worst Special Effects Ever In Movies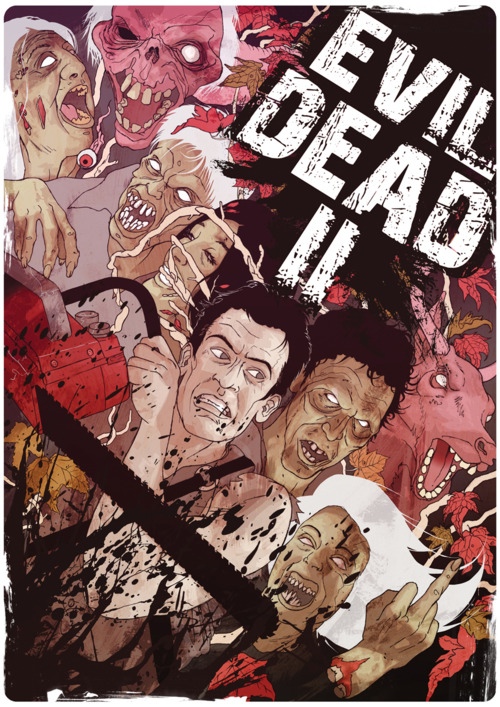 Evil Dead II poster by James Fenwick for Cult Cinema Sunday
The Top Ten Films Noir According to 'Road to Perdition' Writer Max Allan Collins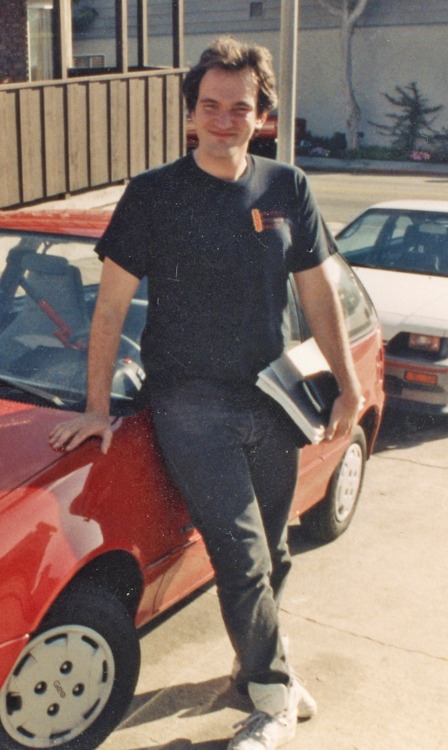 Vintage set photo: Quentin Tarantino on the set of Reservoir Dogs.
Out of Time: 10 favorite characters who are stuck in a different era.
Trailer For Harmless – A Christian Found Footage Horror Movie About Porn Addiction
8 More Promised Movies That Still Haven't Been Made