Olly Moss' Pop Culture Paper Cuts To Become A Book In October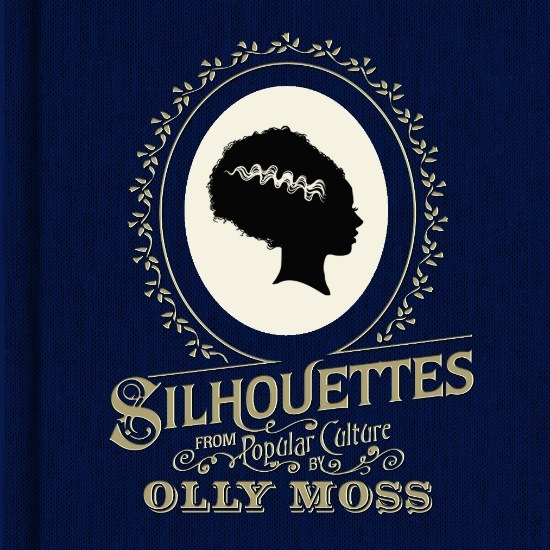 One year ago this week, the pop culture art game changed when Olly Moss opened his Paper Cuts show at Gallery 1988 in Los Angeles. Up till then, Mondo posters were popular, people liked cool art, but Moss' show was a genuine happening that garnered a line 24 hours in advance, featured several famous attendees and gave pop culture art a level of legitimacy it was sorely lacking. Today the pieces sell for thousands of dollars, if you can find someone willing to sell.
At the time, we covered the event extensively, providing the only interview with Moss at the show as well as a gallery of the images and a cool video that gave a sense of what it was all like. This October, Titan Books (who are also publishing the awesome Scott C Great Showdowns book) is bring it home to you. They'll release a book of Moss' paper cuts called Silhouettes From Popular Culture. The cover is above. After the jump read the official write up and see a gallery of what can be expected in the book.
Ain't It Cool News revealed the cover of the book, which you see above. Here's a gallery of images from Moss' site of what the show entailed.
Can you find two Slashfilm writers in that last photo?
And finally, here's the official press release which doesn't include the fact that the final book will be "bound in full cloth, featuring gold foiling and a paper label inset of the silhouette on the cover."
Born in the UK in 1987, Olly Moss has quickly become "one of the most in demand and influential pop culture artists in the world today" (Slashfilm). Titan Books are delighted to announce the acquisition of worldwide rights to publish a lavish hardback collection of Moss's sought-after series depicting popular characters from films, television and video games in beautifully crafted Victorian-style silhouette portraits.Olly Moss's clients have included Nike, Apple, Lucasfilm, Sony Entertainment, Paramount, The New York Times and Time Magazine. His projects vary from posters for classic and contemporary films (including Star Wars and, most recently, The Avengers), to art for bestselling games such as Resistance 3, and designs for Levi's and Urban Outfitters.Silhouettes From Popular Culture collects Moss's acclaimed 'Paper Cuts' series exhibited at the sold-out solo show at LA's famous pop-culture Gallery 1988. The book will have a foreword written by Duncan Jones (director of Source Code and Moon) and will be published in a gorgeous gift volume in October.Praise for Olly Moss"His minimalist musings on movie and pop-culture themes are always things of beauty." Empire"His stuff sells out immediately, and is just plain cool." Ain't It Cool News"Bold graphics, serious inspiration and a wry sense of humor." New York Times"When people think of a "pop idol" they generally think of someone who is young, talented, had a quick rise to fame and the kind of devoted loyal fan base who'd wait 24 hours on the street to see them. By those standards, and many more, U.K. based artist Olly Moss is now a pop idol." Slashfilm