Showrunner Dan Harmon Not Signed For 'Community,' Show Moves To Fridays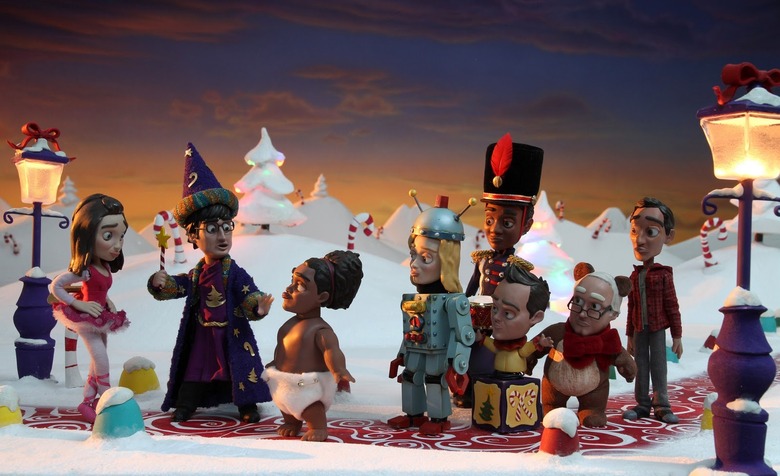 Last week's renewal of Community was undeniably good news, even with the catch that the upcoming fourth season would consist of thirteen episodes instead of the usual twenty-something. And of course we're still happy about it... but unfortunately, the caveats continue.
Over the weekend, NBC announced that the series would be moving from Thursdays, where it's been for the last three seasons, to Fridays. Moreover, there's still no word on whether showrunner Dan Harmon or star Chevy Chase — who famously had a behind-the-scenes feud this year — will return. More details after the jump.
The show has its faithful audience and they will follow it to the ends of the Earth. And I really wanted to do something to invigorate Friday because we love Grimm. So I thought, let's move a show where the audience will move with it. I actually look at the positive side of it, although no good deed goes unpunished.
Grimm actually has performed solidly on Fridays at 9 in its first season, so NBC has reason to want to bolster its Friday night lineup. And Greenblatt is right that Community fans are loyal indeed. Still, Whitney and Community seem like an awfully strange pairing, and the move to Fridays for both shows does not come across as a vote of confidence.
In a conference call with reporters, Greenblatt also touched upon the status of Harmon's deal. "Those conversations are happening as we speak," Greenblatt revealed.  "I guess what I would say is ... I expect Dan's voice to be part of the show somehow. I'm just not sure exactly if that means him running it day to day or consulting on it."
And if Harmon does step down, Greenblatt doesn't think it'll be the end of the world. "Shows lose showrunners all the time and do well," he noted. Which is true, of course, but for a show like Community that so defines itself by its unique tone, there's a whole lot at stake if the guy driving the vision takes off.
For his part, Harmon has insisted that his tiff with Chase has nothing to do with his potential departure. "Guys, if I 'didn't come back,' it wouldn't be because Chevy's a prick. That'd be like punching a wall because water's wet. Now CELEBRATE!" he tweeted.
And as for Chase himself, Greenblatt said, "My assumption is [he will be back]. But I haven't had any conversations about that this week, so I don't have a definitive yes or no." So yes, Community will be back. But it may not be back at exactly the time or in exactly the form that you were hoping.