Superhero Bits: The Avengers, Dark Knight Rises, Amazing Spider-Man, TMNT, Hulk, Wonder Woman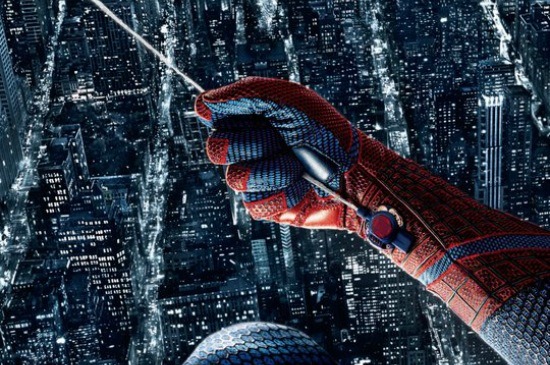 How can you vote on which Dark Knight Rises car will race in a NASCAR race? Did Stan Lee make a ton of money on The Avengers? Want to see the new Dark Knight Rises trailer cut with footage form Batman: The Animated Series? What do The Avengers look like made up of Post-It notes? Can you help make a Wonder Woman fan film a reality? How much did the original Teenage Mutant Ninja Turtles drawing sell for? Does Joss Whedon have to direct Avengers 2? Which movies might beat The Avengers opening weekend gross? Read about all of this and more in today's Superhero Bits.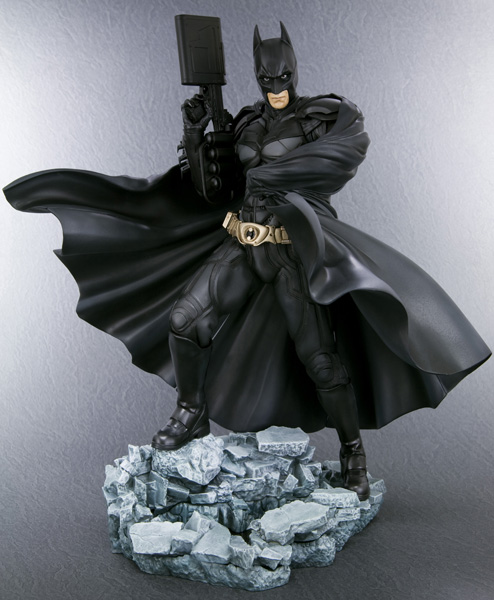 This Kotobukiya Dark Knight Rises statue is pretty damn gorgeous. Order at the Big Bad Toy Store via Comic Book Movie.
Disassembled from Junaid Chundrigar on Vimeo.
Animator Junaid Chundrigar made this short film featuring Marvel superheros on their day off. Thanks to /Film reader Seppe.
Speaking with CNN, Stan Lee revealed he's not making a dime on The Avengers film:
I hate to admit this, but I do not share in the movie's profits. I just share in the interviews, in the glamour, in the people saying, "Wow, I love that movie, Stan" — but I'm not a participant in the profits.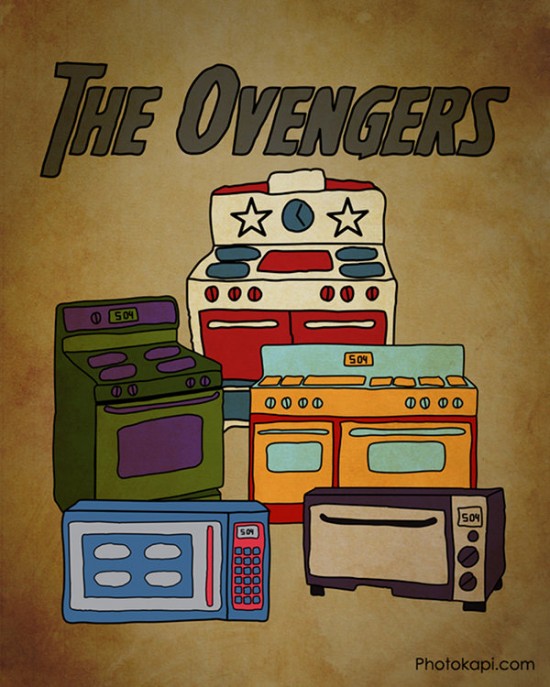 The Ovengers. Too funny. Thanks to Photokapi via That's Nerdalicious.
This column is a testament to the huge number of Avengers memes out there. Badass Digest has a bunch of them all together.
DC Nation has this new Teen Titans clip now online via Super Punch.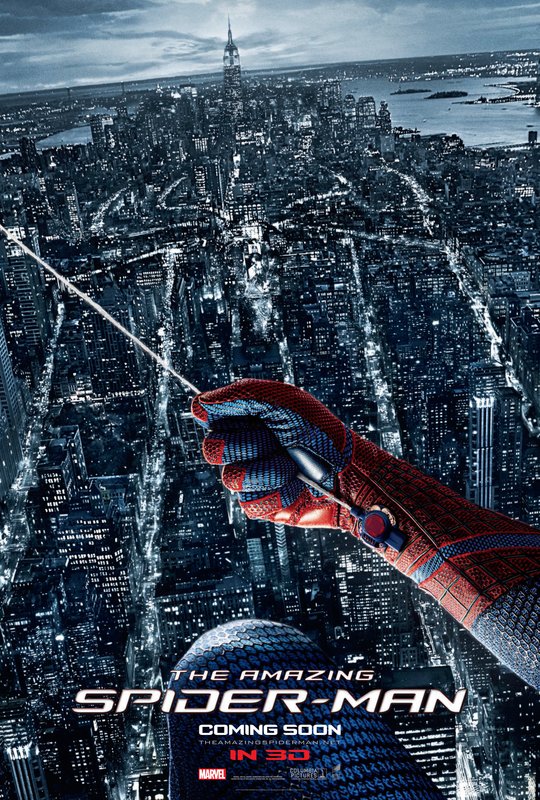 This international Amazing Spider-Man poster embraces point of view. Thanks to Stark Industries via CBM.
The Daily (via CBM) posted this excellent video about some of the special effects in The Avengers.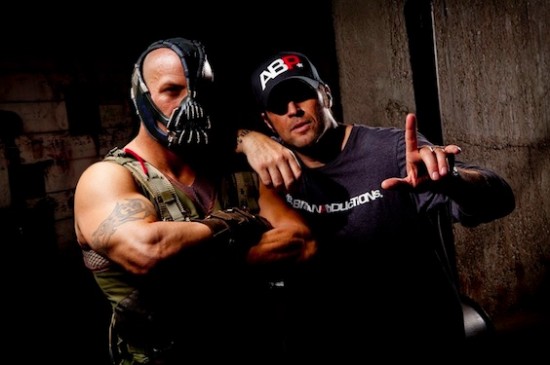 Ain't It Cool News has a bunch of character images from The Dark Knight XXX, the porn tied to the release of The Dark Knight Rises.
Matt at Collider has written an editorial that Marvel MUST rehire Joss Whedon for The Avengers 2. Film.com agrees for the most part.
I Watch Stuff (via The Playlist) has reedited the final Dark Knight Rises trailer with footage from Batman: The Animated Series.
Due to the amount of graphics and images included in Superhero Bits, we have to split this post over THREE pages. Click the link above to continue to the second page of Superhero Bits.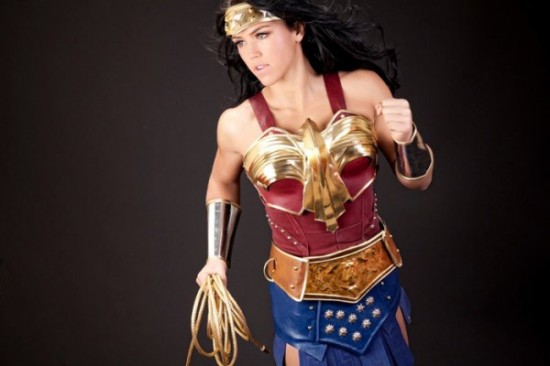 Photographer Adam Jay is considering doing a Wonder Woman fan film starring this girl, Sarah Scott. Click on his Facebook for more. Thanks to GeekXGirls via Fashionably Geek.
Film School Rejects surmises that including one particular scene in the trailer for The Avengers ruined the impact of the movie.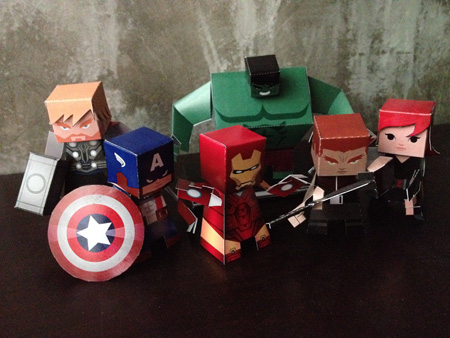 Download and build these paper Avengers at Paper Toy Adventures via Super Punch.
The DP of The Avengers, Seamus McGarvey, spoke to Arri Group about the look of the film.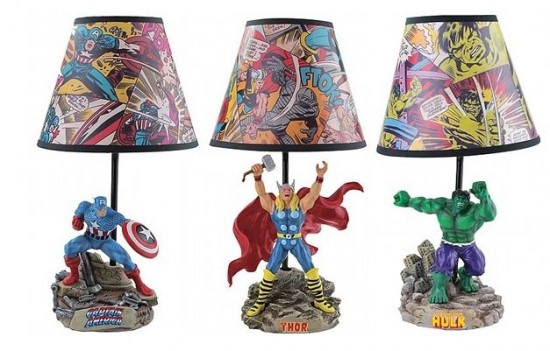 I might have run these before but certainly not since The Avengers hit theaters. Cool Marvel lamps. Head  Nerd Approved.
Stan Lee has a brand new interview show: Cocktails With Stan.
Unreality Mag has a funny article of five movies that would beat The Avengers opening weekend gross. Hint: Half of them don't exist.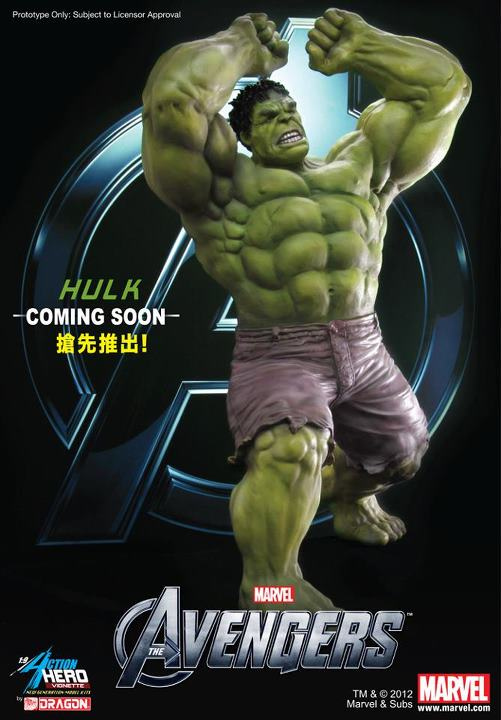 Very cool Hulk statue from The Avengers by Dragon Models, via ToysRevil.
Scott Mendelson thinks The Avengers is a progressive, feminist Hollywood blockbuster.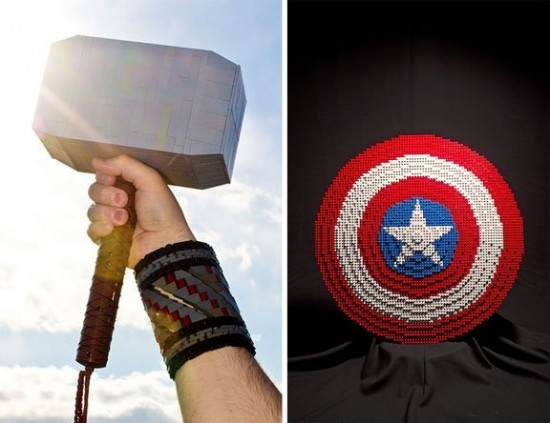 Ken Robichaud made a bunch of 1:1 scale Avengers weapons straight out of Lego. Impressive. Thanks to The Brothers Brick via Nerd Approved.
The Los Angeles Times spoke to the creator of The Avengers mystery villain about his inclusion in the film.
Due to the amount of graphics and images included in Superhero Bits, we have to split this post over THREE pages. Click the link above to continue to the final page of Superhero Bits.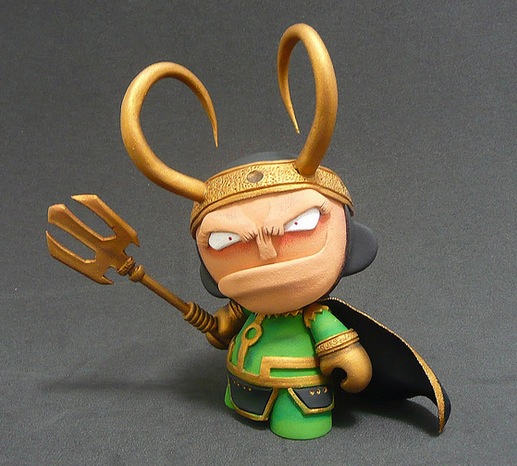 Cool Loki Munny but Edgar Saavedra over at ToyCutter.
Hello Kitty Avengers cupcakes over at Animated Cupcakes via Between the Pages.
Seattle has their very own super villain, Rex Velvet. Watch this video from KomoNews via FG.
The 24 Panels Tumblr is cool, it's dedicated to the Based on Pages of Superhero and Comic Book Movies.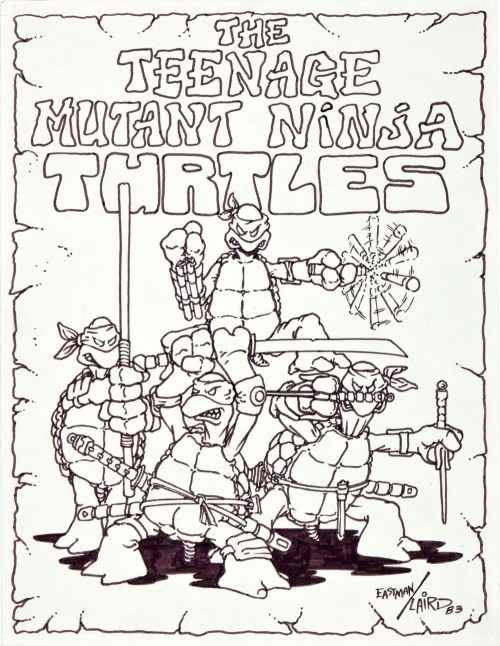 This is the first drawing ever of the Teenage Mutant Ninja Turtles and it sold for $71,700. Read more at Bleeding Cool.
Sony has launched an online game for The Amazing Spider-Man.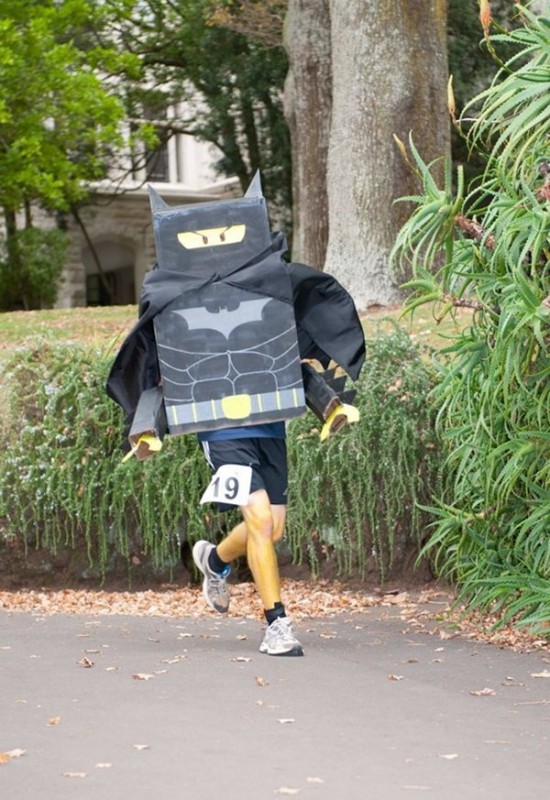 Lego Batman is running a marathon over on Reddit via FG.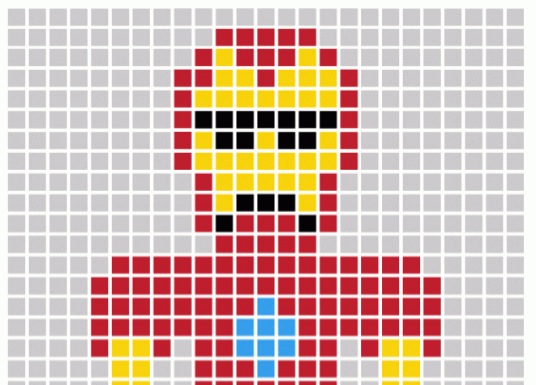 Marvel.com has blueprints to make The Avengers in Post-It Notes. All the characters are there, here's just a slice of Iron Man.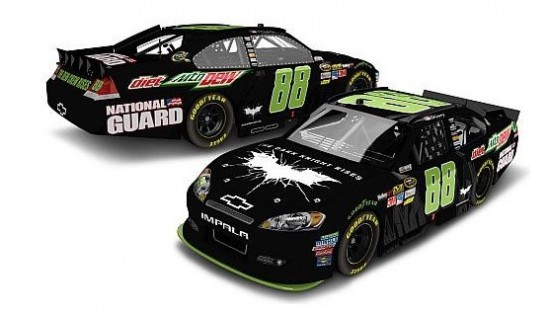 You can vote on which Dark Knight Rises design will be on Dale Earnhardt Jr's NASCAR when he races next month. Head to Dew Crew to vote, thanks to CBM for the heads up.