Neil Marshall Will Attempt To Launch Dracula Tale 'The Last Voyage Of The Demeter'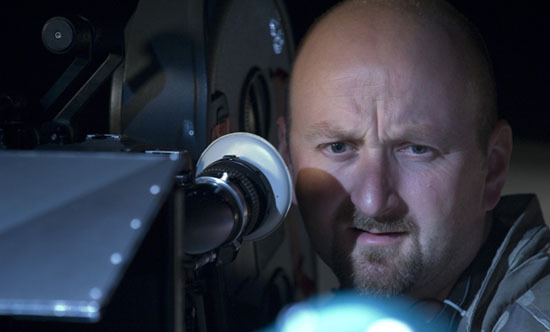 For years — almost a decade — the script The Last Voyage of the Demeter has been a revolving door of directors who could never quite get the film made. Robert Schwentke (Red), Marcus Nispel (Conan the Barbarian), Stefan Ruzowitzky (The Counterfeiters),and David Slade (Hard Candy) have all tried to film the script by Bragi Schut (Season of the Witch).
The story explores in detail the sea voyage that brings Dracula from Transylvania to England. Ruzowitzky even had a cast lined up, with Noomi Rapace and Ben Kingsley attached, but his version never happened, and even when Slade came on board over a year ago, the ship didn't sail.
Now Neil Marshall (The Descent, Doomsday, Centurion) is attached to direct for Millennium Films.
THR recounts some of the project's history, and says that Mike Medavoy, Arnold Messer and Bradley Fischer are still producing, and will stay on if deals are fully signed to make the picture at Millennium.The Last Voyage of the Demeter is an interesting project, almost a piece of microcosm fanfic, as it explodes one small part of Bram Stoker's original novel Dracula. Stoker described the Demeter's voyage in brief passages. As I described the text once before,
In Dracula, the Russian ship Demeter sails out of Varna, on the Bulgarian coast of the Black Sea, and is eventually found when a tempest washes it ashore in England. All crew are missing, but the captain is found lashed to the helm. Boxes of Transylvanian earth are in the hold and a creature that looks like a large dog leaps from the ship and escapes. The captain's log recounts the horrific voyage as some evil on board the ship gradually picked off the crew. (Described in the log as "Crew, five hands . . . two mates, cook, and myself, (captain).")
We don't know what shape the script is in at this point, or even if the producers are still working with the draft that kickstarted development so long ago. So we don't know if it is a sort of Dracula + Alien at sea situation, or if details have changed. There's also no casting at this point, as previously attached actors have fallen away.