Andre Benjamin's Hendrix Biopic Adds Imogen Poots; Hendrix Estate Says No Music Rights Have Been Granted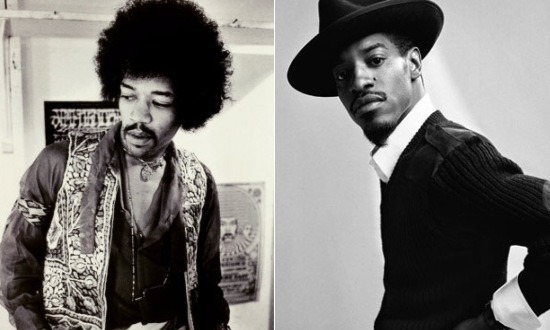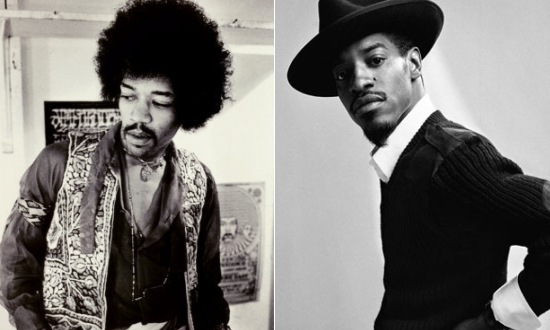 Earlier this week we passed on the rumor that All is By My Side, a long-simmering biopic of the amazing and groundbreaking guitarist/singer/songwriter Jimi Hendrix, would finally shoot this month with Andre Benjamin of OutKast in the lead role. (Benjamin has an acting resume, in films like Idlewild, Be Cool and Four Brothers.)
Now we've got confirmation of that report, with some new details. Haley Atwell is confirmed for a role and Imogen Poots will play in the picture, too.
But there's a problem: while financing is set so that John Ridley, who also wrote, can direct the film in Ireland just weeks from now, Hendrix rights holders Experience Hendrix say they're not on board with the project.
While outlets like Deadline and THR pass on word of the casting and 'go' status for the film, Experience Hendrix tells the Wall Street Journal,
[Experience Hendrix LLC] has made it known many times in the past that no such film, were it to include original music or copyrights created by Jimi Hendrix, can be undertaken without its full participation.
The company doesn't shut down the idea of a biopic altogether, but is fairly definitive about making clear that it has to be the company's project from the beginning:
Experience Hendrix CEO Janie Hendrix, sister of Jimi Hendrix, and the EH board have not ruled out a 'biopic' in the future though producing partners would, out of necessity, have to involve the company from the inception of any such film project if it is to include original Jimi Hendrix music or compositions.
So as things stand, All is By My Side can shoot, but it can't use any Hendrix songs. That's kind of a problem, especially as the movie plans to chronicle his 'discovery' years of 1966-67. Angie explained just the other day,
[The script] chronicles his discovery in New York by Linda Keith (then the girlfriend of Rolling Stones guitarist Keith Richards); his meeting with manager Chas Chandler and subsequent arrival in London in 1966; and the recording of The Jimi Hendrix Experience's revered debut album Are You Experienced.
We don't know if the family estate also controls the screen likeness and life rights of the late guitarist, but even if those elements are fair game, a Hendrix movie with no Hendrix music isn't going to attract the same audience. Seems like a showdown of some sort is brewing here, and we'll update when either side blinks, or offers a deal.