'The Magic Life' Trailer: Lose Your Illusions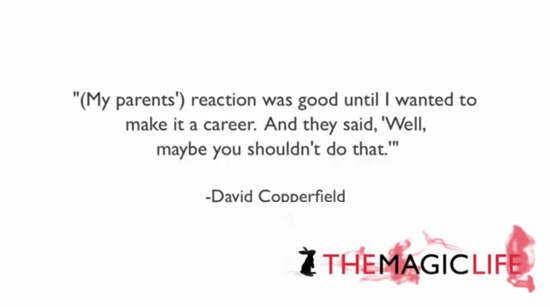 There are some entertainment disciplines that have fallen slightly out of favor, thanks to new distractions. Puppeteers and magicians don't get the attention they once did, unless they're part of Jim Henson's crew or have a wild gimmick.
But practitioners of fading arts keep going forward, even though they face a more difficult path now than ever. The Magic Life documents a number of would-be stage magicians as they struggle to make a life in the discipline. As it follows three aspiring illusionists (a 17-year-old from Beijing, a 25-year-old LA resident, and a 32-year-old businessman) we see the performers trying to perfect their craft, and deal with their own hopes and expectations as they reach for a career many people think foolish.
Check out the trailer below.
Based on this trailer, Nelson Cheng's doc may not be the most polished one, but he seems to have good subjects, and it is a topic that translates well to film. If the film gets under the skin of the three aspiring magicians, it might have something special to offer.
And from Germain: The film is currently playing in Los Angeles, but the LA Times wasn't very kind in their review. Regardless, this looks like a great topic. Even if the film doesn't quite work, the struggle of these people is real and might still be interesting.