Sequel Bits: 'Piranha 3DD', 'Star Trek 2', 'Atlas Shrugged Part 2' 'Underworld: Awakening', 'Men In Black 3', 'G.I. Joe: Retaliation', 'Ip Man 3D'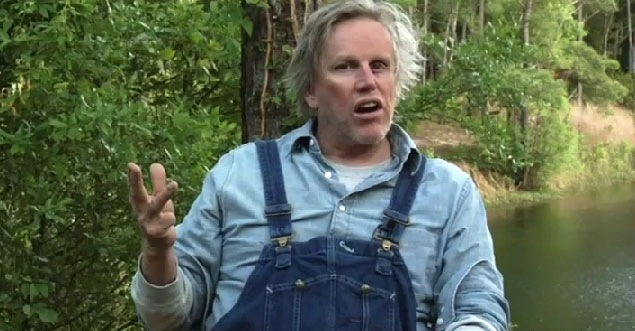 Lots to see in today's Sequel Bits, including a DVD featurette, a blooper reel, a TV spot, posters, and a (not at all revealing) set photo. After the jump:
Another new TV spot debuts for Men in Black 3
Gary Busey goes nuts in Piranha 3DD outtakes
Watch a featurette from the Underworld: Awakening DVD
Simon Pegg and Zachary Quinto tweet wrapping Star Trek 2
Check out the Korean G.I. Joe: Retaliation posters
Donnie Yen is set to return for Ip Man 3D
Who wants to be an extra on Atlas Shrugged Part 2?
Will Smith and Tommy Lee Jones reprise their roles as Agents J and K. When J travels back in time to save the world, he crosses paths with a younger version of K played by Josh Brolin. Men in Black 3 opens May 25. [Comic Book Movie]HitFix has premiered a blooper reel featuring Gary Busey on the set of Piranha 3DD. It's every bit as fascinatingly bizarre as you'd expect, just because it's Busey being Busey. Watch it below:
Busey also offers a very compelling argument in favor of checking out his new project when it hits theaters June 1: "See the movie, so you won't see piranhas showing up at your house dressed as... however they want to dress, they're still piranhas. Just watch the damn movie."
Directed by John Gulager, the delightfully cheesy Piranha 3DD also stars Danielle Panabaker, David Hasselhoff, Ving Rhames, Katrina Bowden, and Christopher Lloyd.
While we wait to see what's going on with the next Underworld movie, you can take a look back at the last installment of the vampire franchise, Underworld: Awakening. In honor of this week's home video release, Sony has offered up a short featurette from the disc. In it, star Kate Beckinsale, producer Tom Rosenberg, and directors Måns Mårlind and Björn Stein talk about the unique challenges of making a female-centric action flick.
Underworld: Awakening is available now on DVD, Blu-ray, and Blu-ray 3D. [MTV]
And that's a wrap for Star Trek 2. This week, stars Simon Pegg and Zachary Quinto both tweeted about the end of shooting on the sci-fi sequel, which is due out May 17th, 2013.
Pegg kept his note sweet and simple:
Wind, reel and print. The countdown to May 2013 has begun.
Quinto's message was even shorter:
zq. picture wrap. holy shit.
But he also posted this photo of his chair to go along with it: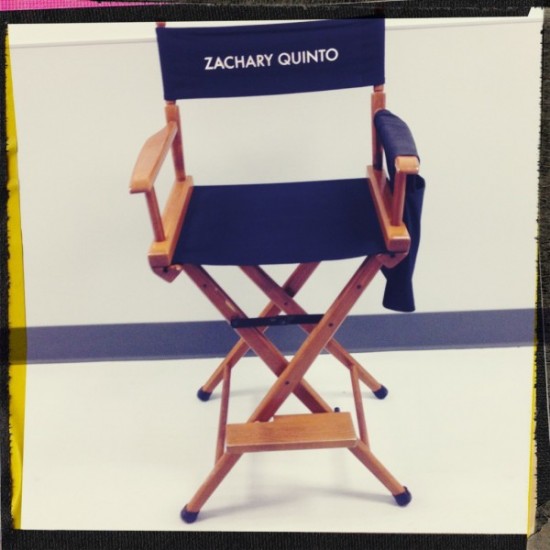 Yeah, I don't think there are any clues to be gleaned from that snapshot. But that's OK — Quinto's already featured in more than his share of spoiler-y set photos. [Collider]
Five new G.I. Joe: Retaliation character posters have dropped for the South Korean market, for Roadblock (Dwayne Johnson), Joe Colton (Bruce Willis), Lady Jaye (Adrianne Palicki), Snake Eyes (Ray Park), and Storm Shadow (Byung-hun Lee). For the most part, the characters themselves look just as they did in the earlier batch of American character sheets, but the Korean posters eschew the flames we got in our posters in favor of more detailed backgrounds and spiffy target graphics.
G.I. Joe: Retaliation opens June 29 in the U.S., and June 21 in South Korea. [IMP Awards]
Though Donnie Yen's stated in the past that he would not be returning for the third installment of the Ip Man series, the star has since had a change of heart. Twitch reports that Yen is on board to reprise his role as the title character, a Wing Chun grandmaster who was Bruce Lee's mentor in real life. Also returning for the third movie are producer Raymond Wong, writer Edmond Wong, and director Wilson Yip. As previously rumored, the film will be in 3D.
The news was confirmed by an announcement from Pegasus Motion Pictures that it would be selling Ip Man 3D at Cannes. Lynn Hung and Yu Bo are also set to star in the film. A search is underway for an actor to play the young Bruce Lee, who plays a bigger role in the upcoming film. Ip Man 3D is apparently targeting a 2013 release, so expect the pieces to fall into place soon.
Calling all Objectivists — or non-Objectivists who just really want to be in a movie: Atlas Shrugged Part 2 is now in search of extras. Movieline picked up the production's casting call, which offers the following instructions for interested parties:
1. Follow us on Twitter and retweet any of our tweets.
2. Like us on facebook and share any of our posts.
The more you tweet and share, the more chance you have to be cast so, tweet and share early and often.
We'll be selecting an extra this Friday afternoon and flying the selectee and a guest to LA this coming Monday, May 14th – all expenses paid. Or, most expenses anyway – flight and hotel for two nights.
Head to the Atlas Shrugged blog for more details, including dates and hours, age limits, and more. Alas, while airfare and lodging will be paid for (up to $2,000), the actual on-set work is unpaid.