Directors: Roman Polanski Will Next Make 'D;' David Slade Directing 'Villain,' Nick Cassavetes Making 'Cali'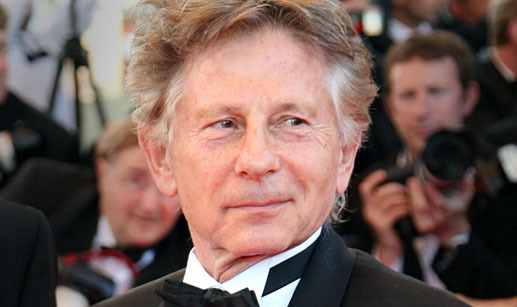 We've got a few announcements of projects that got new directors today, or of films that are getting off the ground because of the names now attached to make them happen. After the break there's info on:
Roman Polanski's new film, based on the Dreyfus Affair
David Slade being set to make a thriller called Villain
and Nick Cassavetes will direct Kristen Stewart's action movie Cali.
In 1894 a French Army officer, Captain Alfred Dreyfus, was court-martialed for giving military secrets to Germany. The so-called Dreyfus Affair found the officer convicted of treason and sentenced to life imprisonment on Devil's Island. Trouble is, the guy who prosecuted the Captain started to realize that perhaps he had imprisoned the wrong guy, leading to a bureaucratic nightmare, more prison, and a full story that played out over a dozen years.
Now Roman Polanski is making a movie about the Affair. He said in a statement today,
I have long wanted to make a film about the Dreyfus Affair, treating it not as a costume drama but as a spy story. In this way one can show its absolute relevance to what is happening in today's world – the age-old spectacle of the witch-hunt of a minority group, security paranoia, secret military tribunals, out-of-control intelligence agencies, governmental cover-ups, and a rabid press.
Polanski will next direct a film called D, dramatizing these events, written by Robert Harris, with casting to begin soon and a shoot tentatively planned for the end of 2012.
Then there's Villain, written by Josh Zetumer, one of the screenwriters behind the upcoming RoboCop reboot. David Slade (Hard Candy, 30 Days of Night, The Twilight Saga: Eclipse) will now direct when the film shoots in Alaska. It's a thriller with two key roles, about "two brothers as they confront their dark past in an unforgiving wilderness." Wonder if the relative success of The Grey helped this one get funded? Nah, couldn't be.
Slade is currently working on the pilot for the NBC show Hannibal, and has other projects on the horizon, like an adaptation of Ed Brubaker's graphic novel Coward, and the reboot of Daredevil. [Variety]
Finally, Nick Cassavetes is set to make Cali, an action film that will star Kristen Stewart. Michael Diliberti wrote and Stewart was recently set to star. It sounds a bit like a film that could have hit in the post-Tarantino boom of the '90s, as the plot is described as following "a pair of San Fernando Valley lovebirds who sell a fake snuff film and ride off with a bundle of cash. Years later, the girl (Stewart) must "return from the dead" to save the younger sister she left behind."
While some might think of Cassavetes only as the guy who made The Notebook, he also directed Alpha Dog, which is probably a better pointer as to some of the tone to expect from this one. [Variety]