Suicidal '10 Things I Hate About You' Spinoff '10 Things I Hate About Life' In The Works; Hayley Atwell To Star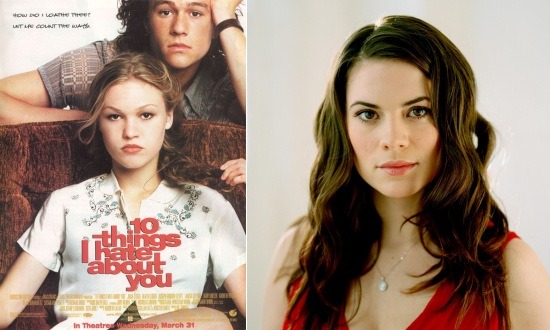 10 Things I Hate About You helmer Gil Junger has already revisited his hit 1999 teen comedy once, with a 2009 ABC Family series of the same title that lasted just once season, and now he's preparing to head back into familiar territory once again. Well — familiar-ish, anyway. Junger is set to direct 10 Things I Hate About Life, a sorta-sequel with a suicidal twist. Captain America: The First Avenger star Hayley Atwell is set to play one of the leads. More details after the jump.
Where the 1999 romcom was a loose, modernized adaptation of William Shakespeare's comedic play The Taming of the Shrew, 10 Things I Hate About Life stems from a much darker inspiration. Junger says he got the idea for the new film "after coming across a man who had committed suicide at a scenic overlook." It sounds like a surprisingly morbid foundation for a lighthearted piece of entertainment, but then that's nothing new in Hollywood.
From that tragedy, Junger wrote a script about two people who cross paths when they head to the same place at the same time to end their lives. "Their chance meeting is so awkward, so raw, and so funny, they postpone their intentions and go their separate ways," Junger explains. Presumably, Atwell will play one-half of the self-destructive duo.
Atwell's worked steadily in television and film over the past several years, but last summer's Captain America remains her most recognizable role to date. Her other previous credits include Cassandra's Dream, The Duchess, and Brideshead Revisited. According to Junger, 10 Things I Hate About Life is aiming to start shooting in Los Angeles this November.
Discuss: Well, between American Reunion and 10 Things I Hate About Life... can a She's All That sequel really be all that far off? Also, just because I still thoroughly enjoy this scene, here's Heath Ledger wooing Julia Stiles in the original 10 Things I Hate About You.