Imelda Staunton, Miranda Richardson, Sam Riley, And More Board 'Maleficent'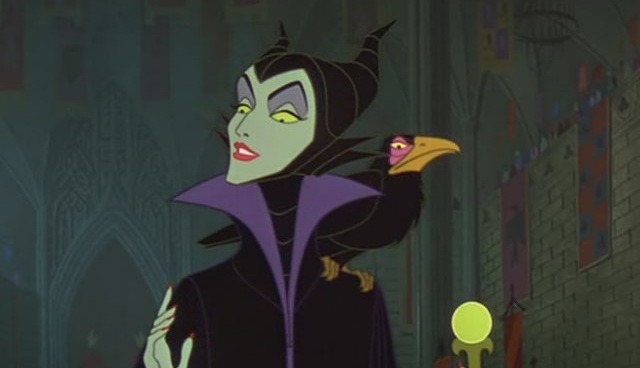 Though Maleficent's three leads hail from the States (Angelina Jolie and Elle Fanning) and South Africa (Sharlto Copley), the Disney production is looking to the U.K. to fill up much of its cast list. American India Eisley and Brits Imelda Staunton, Miranda Richardson, Lesley Manville, Kenneth Cranham, and Sam Riley have all just boarded the Robert Stromberg-directed live-action film, which retells the classic Sleeping Beauty tale from the perspective of its villain. The descriptions of their roles also happen to offer quite a few more clues about the movie's plotline, so hit the jump for more details.
Over in fairy land, Richardson is set for the part of Queen Ulla, who has a less than peachy relationship with her niece Maleficent. Veteran actress Richardson is a two-time Academy Award nominee for her work in Damage and Tom & Viv, and was last seen on the big screen as Rita Skeeter in the Harry Potter films.
Eisley, who is best known for playing Shailene Woodley's sister on ABC Family's The Secret Life of the American Teenager, will appear in the opening act of Maleficent as a younger version of Jolie's character, establishing her place in the fairy kingdom's hierarchy.
Staunton and Manville, meanwhile, will play Knotgrass and Flittle. They comprise two of the three pixies (fairies in Disney's 1959 animated film) who take care of Aurora. Staunton can currently be heard in Aardman Animations' The Pirates! Band of Misfits, while Lesley Manville's recent credits include Benedek Fliegauf's Womb and Mike Leigh's Another Year.
Finally, Riley has been cast as Diaval, Maleficent's right-hand man — or rather, right-hand raven who can take human male form. The rising star first broke out in 2007 with Anton Corbijn's Control, and will next star in Neil Jordan's Byzantium and Walter Salles' On the Road (whenever that hits theaters).
We've been curious to see exactly how Maleficent would spin the Sleeping Beauty story, and based on these casting announcements it appears the conflict between Maleficent and Stefan/Aurora will somehow be tied into a struggle between the fairy and human kingdoms. Disney's sure to reveal more as the summer start date nears, but whatever the storyline winds up being, it's clear that it'll have a fantastic cast backing it up. Maleficent will make its way into theaters March 14, 2014.
[Additional source: Variety]